Conventions
Worldcon Post Three: An Indie Author at Worldcon
There were many highlights, and a few bumps in this adventure, but overall I'd say Worldcon was a win.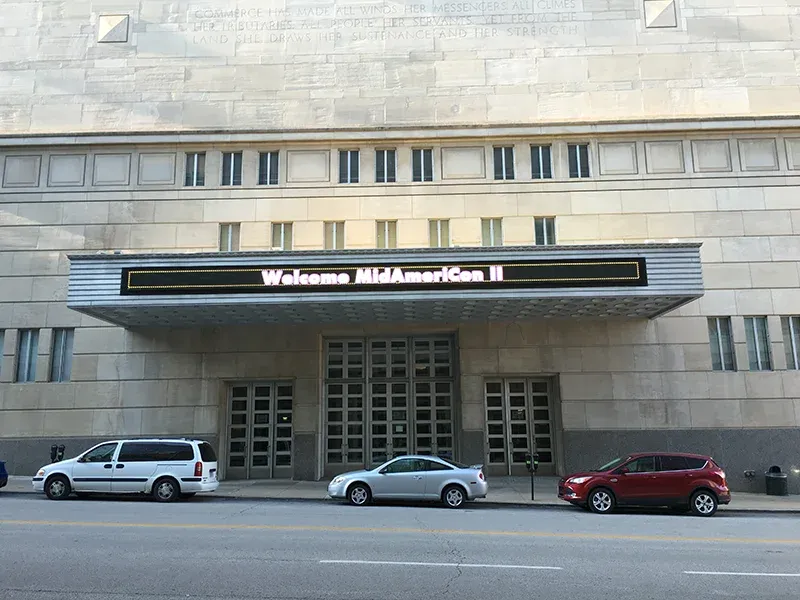 There is a lot to know about Worldcon and I wanted to share my perspective as an indie author with a booth. I go to science fiction and fantasy conventions for many of different reasons. Personally, I attend to visit with friends I know through conventions, make new friends, and just talk to people with similar interests. From a sales perspective, my goal isn't to make money but instead to obtain exposure. There were many highlights, and a few bumps in this adventure, but overall I'd say it was a win.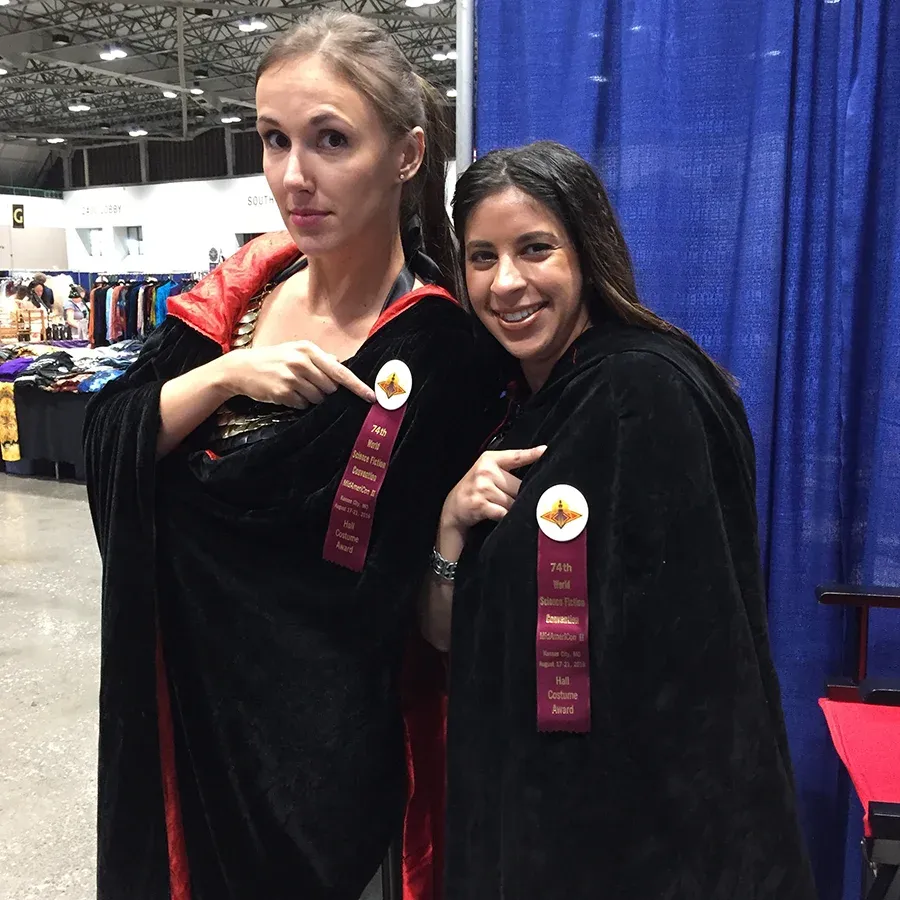 Worldcon Was Fun
From a personal perspective, I'd say the win was big. I enjoyed spending time with friends I normally only get to see at one con a year. This was a treat which included dinners or visits at my booth. It wasn't unusual for someone to pull up a chair on the dealer floor and share their con experiences, or even provide a drive-by recommendation to prospective buyers.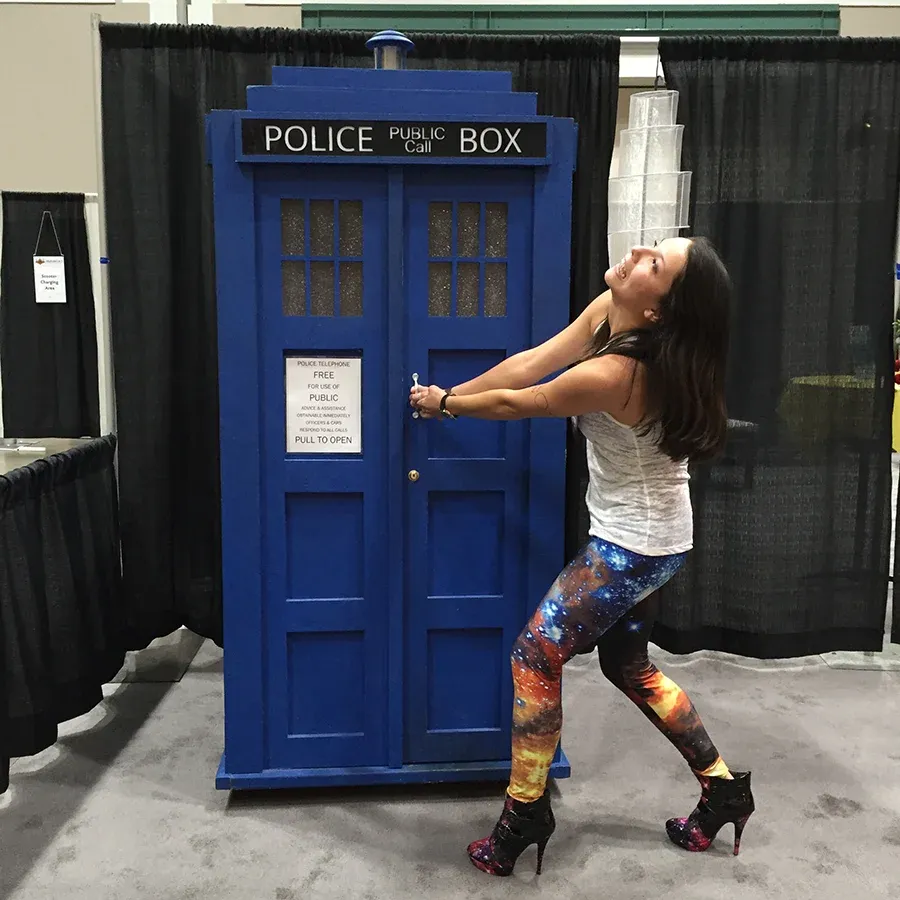 Being a five day convention so close to home, I also enjoyed some quality time with my wife Angie, my daughter Joanne, and our "adopted nerd-daughter" Sarah, all who helped out for two days or more, and I couldn't have done it without them! My muses, Cristi and Mayra, joined in on the fun Worst.Comic.Podcast.Ever! Jerry and John joined us for dinner on Saturday, and we discussed everything from mermen (thanks Cristi), the Beach Boys (best engagement story ever, Jerry), to Rebirth. Saturday, and to nobody's surprise I sold as many books that day as the other four combined. (They even received a costume award from Worldcon, which is pretty awesome!) I also made new friends, including some that I look forward to seeing at Archon.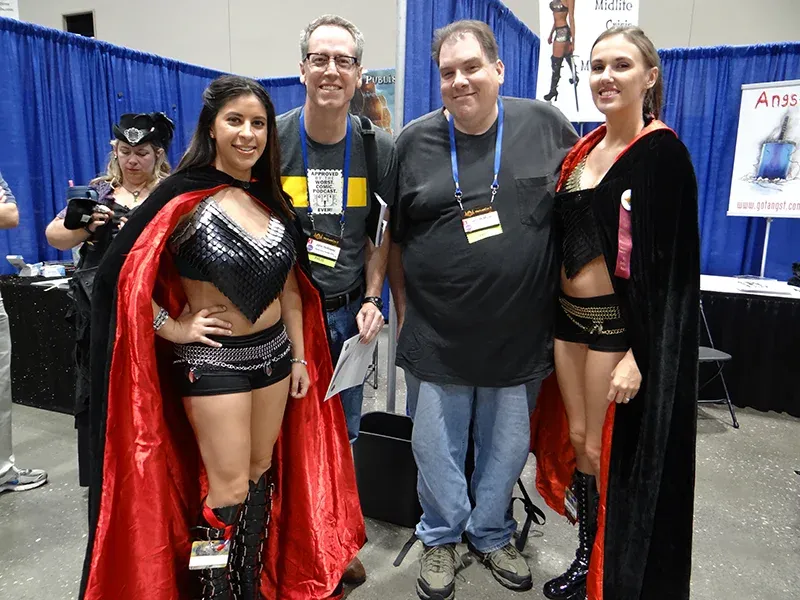 Worldcon Was Rewarding
The most rewarding experience from this convention came from conversations I had with with three young writers. I really enjoyed talking about writing with several high school students who want to be novelists, and had another conversation with a young college student who is trying to write a book. I gave all the advice they could stand, and the best pep talk I could. The college student was shy at first, but after realizing I wanted to help, asked quite a few questions. At the end of the conversation, she said, "This was probably my highlight of the con." I couldn't ask for any better compliment, and this alone makes me say the con was a win.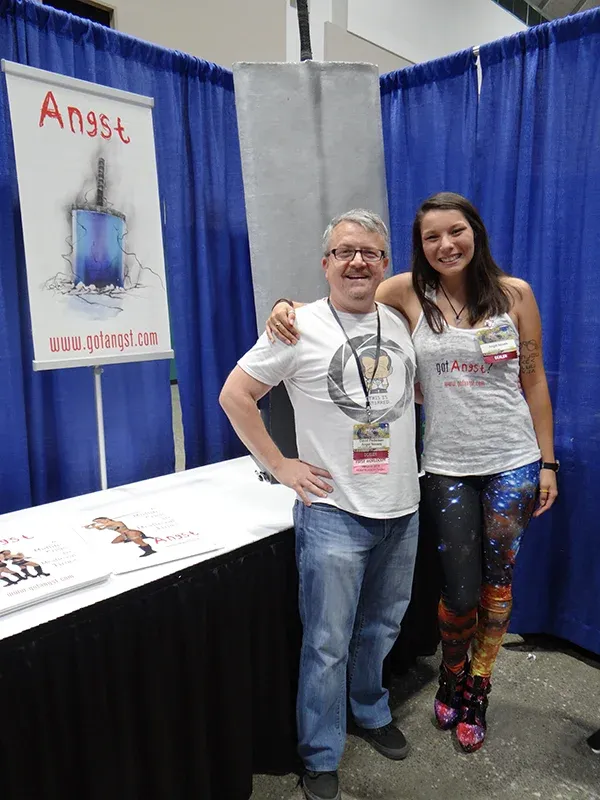 Some Rude Encounters
I realize that being an independently published author at an established literary convention is an uphill battle. While I had plenty of great conversations with writers and other professionals, more than once things were said to me, or those in my booth, that was rude. It's okay if you don't want to buy my books for any reason, I know they aren't for everyone, but that doesn't give anyone the right to yell at my daughter or scoff at my friends. I only point this out because honestly, this never happens at other cons I attend. It was kind of weird, and a little offensive. I've got thick skin and have already moved on, but recounting the story would have been incomplete without including this.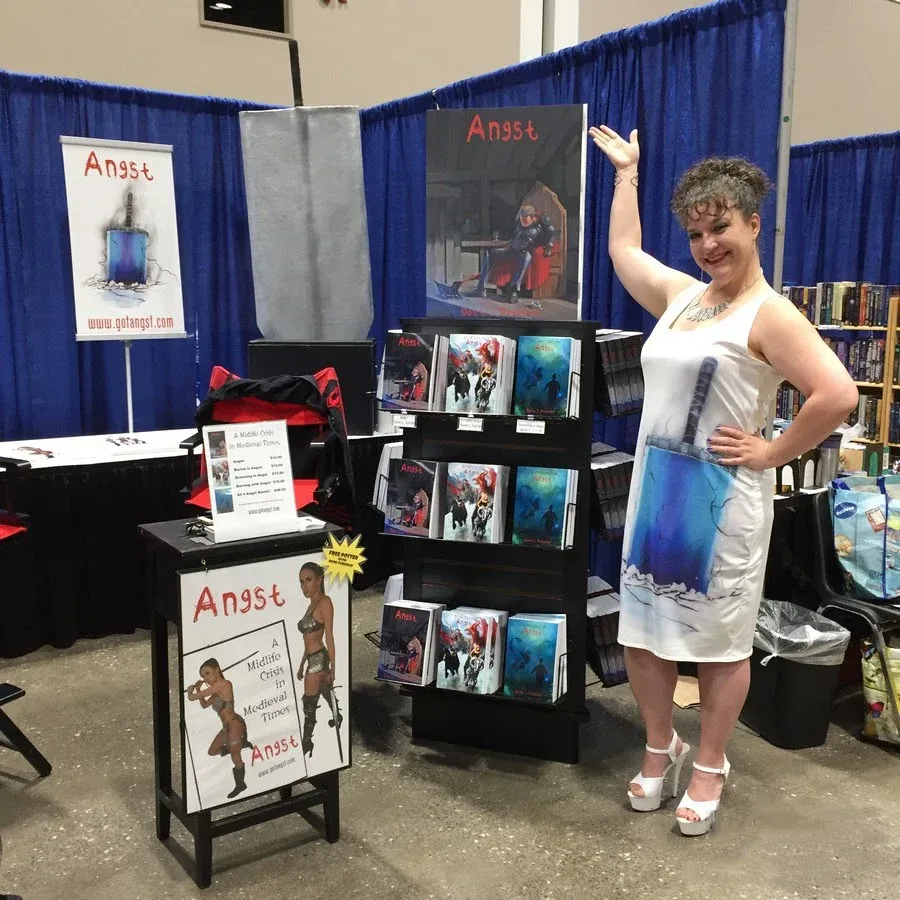 Book Sales
Book sales are something most indie authors don't discuss. Nobody wants to admit bad sales, or make other writers feel bad for not selling any books. When it comes to sales, I usually approach conventions with high hopes and low expectations. My philosophy has always been simple: don't run out of books. For Worldcon, it was impossible to gauge how many to bring. Every con is different, it's not exactly a sliding scale based on attendance. I tried doing internet research with inconclusive  results. I also asked other writers who have attended Worldcons, and advice was all over the place. I was told by several to bring a lot of books, so I ordered quite a few. After said books were ordered, I was also advised that those attending Worldcon aren't excited about indie authors. I didn't sleep great the week before the con.
I'd like to think that from a marketing perspective, I put my best foot forward. I don't just put books on a table, I've got a nice display. I give away posters with every purchase. I promoted my attendance with blog posts, Twitter, Instagram, Facebook, and even some Facebook advertising. I went through the effort of wrapping Angst in a fancy new cover. Also, my muses always draw in a crowd, because they're amazing.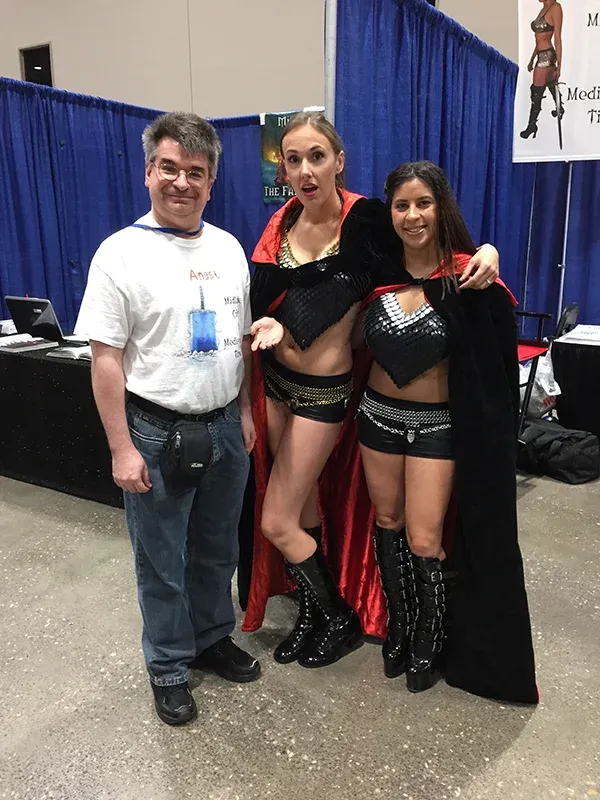 I sold 50 books. It wasn't my best con, but it was far from my worst. There were approximately 3,000 – 5,000 people who attended (that's the word-of-mouth count and not official). So, maybe, 1% of the people attending braved a purchase. While these sales didn't exactly feel worldly, people from around the world purchased a copy of Angst, and that was cool. I spoke to several dealers who were unhappy with the con, one who said his sales were half of last year's. I was a little disappointed because I was looking for more exposure, but I felt worse for other dealers because this is their living. If there was any one thing that irked me, it was the fact that the hard-to-find list of dealers on the Midamericon web site didn't link to my web site. I spent quite a bit of money on booth fees and badges, so this should have been easy, and I did ask. It may not have affected my sales, but it certainly didn't help my exposure.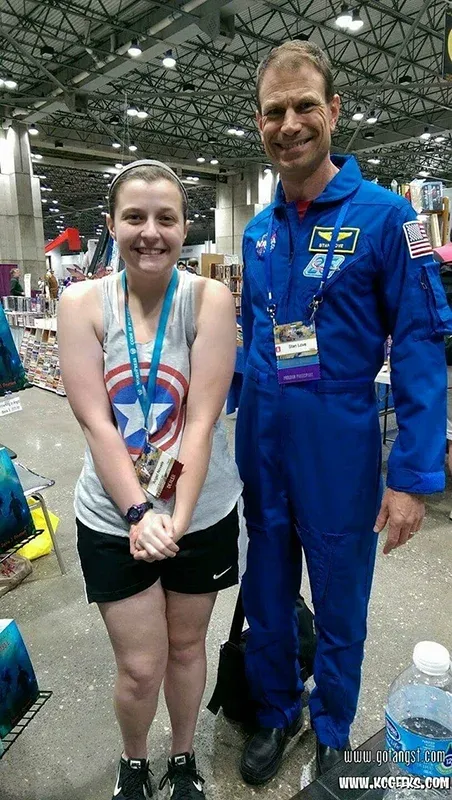 Final Thoughts
So, for my indie author friends, my best advice is to seriously consider what you want out of a Worldcon. You may be better off attending panels and learning from the vast knowledge being shared. (Word of mouth is that the panels were exceptional!) You aren't going to get any exposure to publishers; if that's your end goal, you would be better off submitting your work through traditional means. If you still think you can take over the world despite any of my warnings, bring in twice the inventory you would sell at your best convention, and plan on having some left over.