Writing Update
A Tough Lesson In Transparency
I surprised readers with something unexpected and that was a mistake.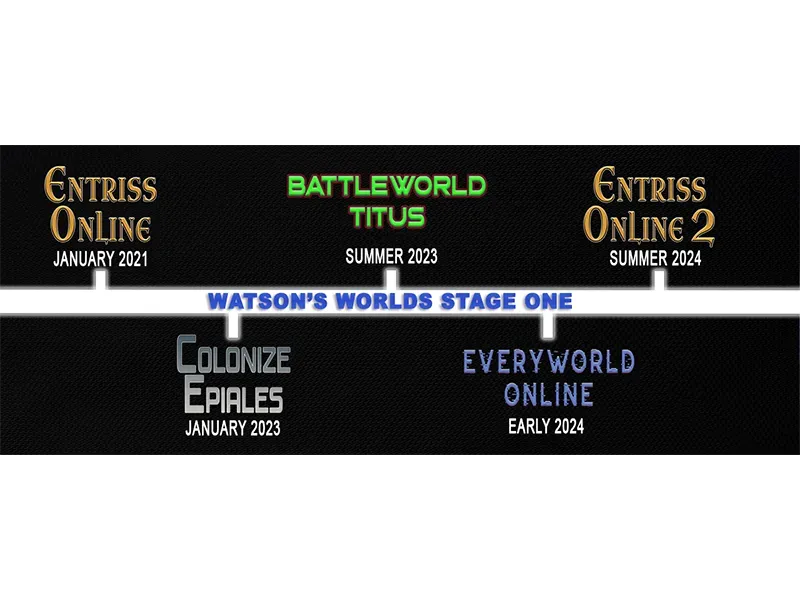 I love surprising people! That surprise can be anything from birthday parties to flowers for my wife. (Even when I'm not in trouble.) It's fun to make people smile, or say, "oh, this is cool." I thought surprising my readers with Colonize Epiales as the second Watson's Worlds book would be fun, too. It wasn't.
My Plan
I actually started writing what will now be book four and realized it needed a foundation. Watson's Worlds implies that there are multiple worlds involved, and I loved the idea of bringing characters from these different worlds together to face a bigger threat.
Comic books have been featuring cross-overs since the 1940s! More recently, Marvel did an exceptional job of this with the Avengers film in 2012. If Marvel can do it, so can I, right?
Not The MCU
Apparently pulling this off with unknown characters is slightly different than Marvel bringing together familiar characters with over 40 years of history. My surprise was jarring for readers looking forward to Entriss Online 2. Readers who waited two years for that sequel voiced their disappointment on Reddit and in reviews.

Not Giving Up
Some fans of Entriss Online have been hesitant to read Colonize Epiales, but I truly believe that the Watson's Worlds series still has merit. I have big plans and it's going to be a fun ride, so I'm going to see it through. As I often say, "Believe in Your Story." I believe in this one.
My Apologies
I think Colonize Epiales would have been better received had I explained my plan in the beginning. My intentions were good, but not everyone loves surprises. I do apologize to my readers who were confused that I presented Colonize Epiales as the sequel to Entriss Online.
I've learned a lot from this release and I'll be more clear about my plans in the future so everyone knows what to expect.
Thank You
Thanks to everyone who has read and enjoyed Colonize Epiales! Stick around because you're going to love what happens next!
You can listen to a brief reading from Colonize Epiales here: