Conventions
A Great Start To Summer
The week leading up to Soonercon was inspiring, and the con was incredible. This is why.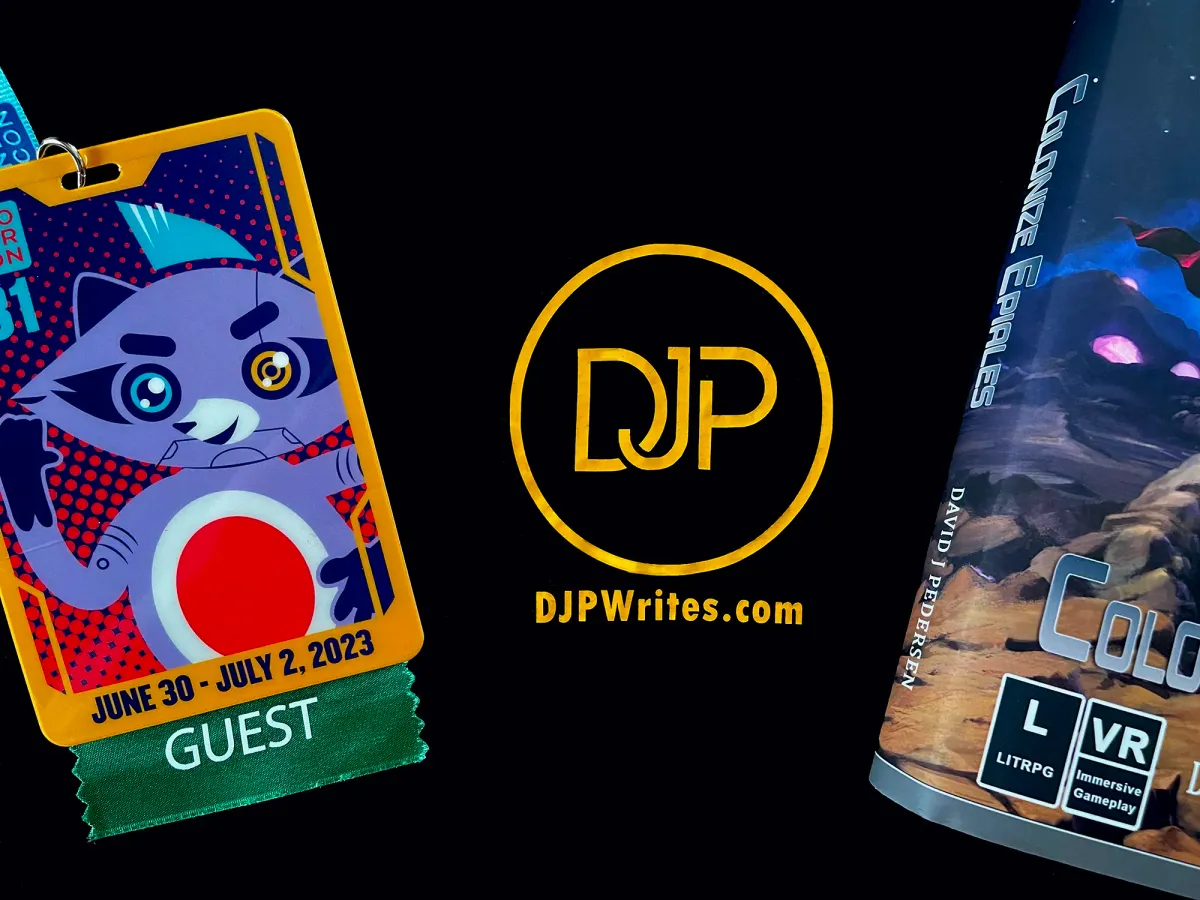 It was 103 degrees when I arrived at Norman, Oklahoma, for Soonercon. Fortunately, it was a damp heat. When the hotel clerk informed me there was a pool out back, I replied, "Perfect for cooking noodles, right?"
Shortly after checking in, I ran to Kohls, since it's important to forget something when you travel. My Parkinson's hand wasn't getting along well with their credit card machine. I teased the clerk that I needed a class in paying for things since all machines are different. On my way back, I stopped by a deli and told the order taker, "whatever you do, don't go outside."
Apparently I need to get out more because the dad jokes didn't stop. It's no wonder that my wife kicked me out of the house again and sent me back to Soonercon.
My Week Started With A Review
The week leading up to Soonercon began with a fun review of my first novel, Angst. I originally met the reviewer, Melyssa, at Soonercon and she's always been incredibly supportive. She's a member of The Manticoran Navy, a group dedicated to David Weber's Honor Harrington series. David and his wife attended Soonercon in 2016, and she dragged his wife, Sharon, to the dealer room so she could meet me. I was flattered by the effort, and it was great to meet Sharon.
If I was flattered before, this was humbling. Melyssa posted a review of Angst to YouTube in cosplay! It's unique, and fun, and I can't be more grateful for her efforts to promote Angst. Watch the video below and be sure to subscribe to her channel, so she makes more!
Future Best Seller Podcast
I also met authors Phillip Drayer Duncan and JH Fleming at Soonercon. They're both great writers, and great people. They started a new podcast called Future Best Seller Podcast with their friend Chris (#chrissoundshot). The podcast is good, and I mean really good. Listening to the show is fun. Being on the podcast is even better.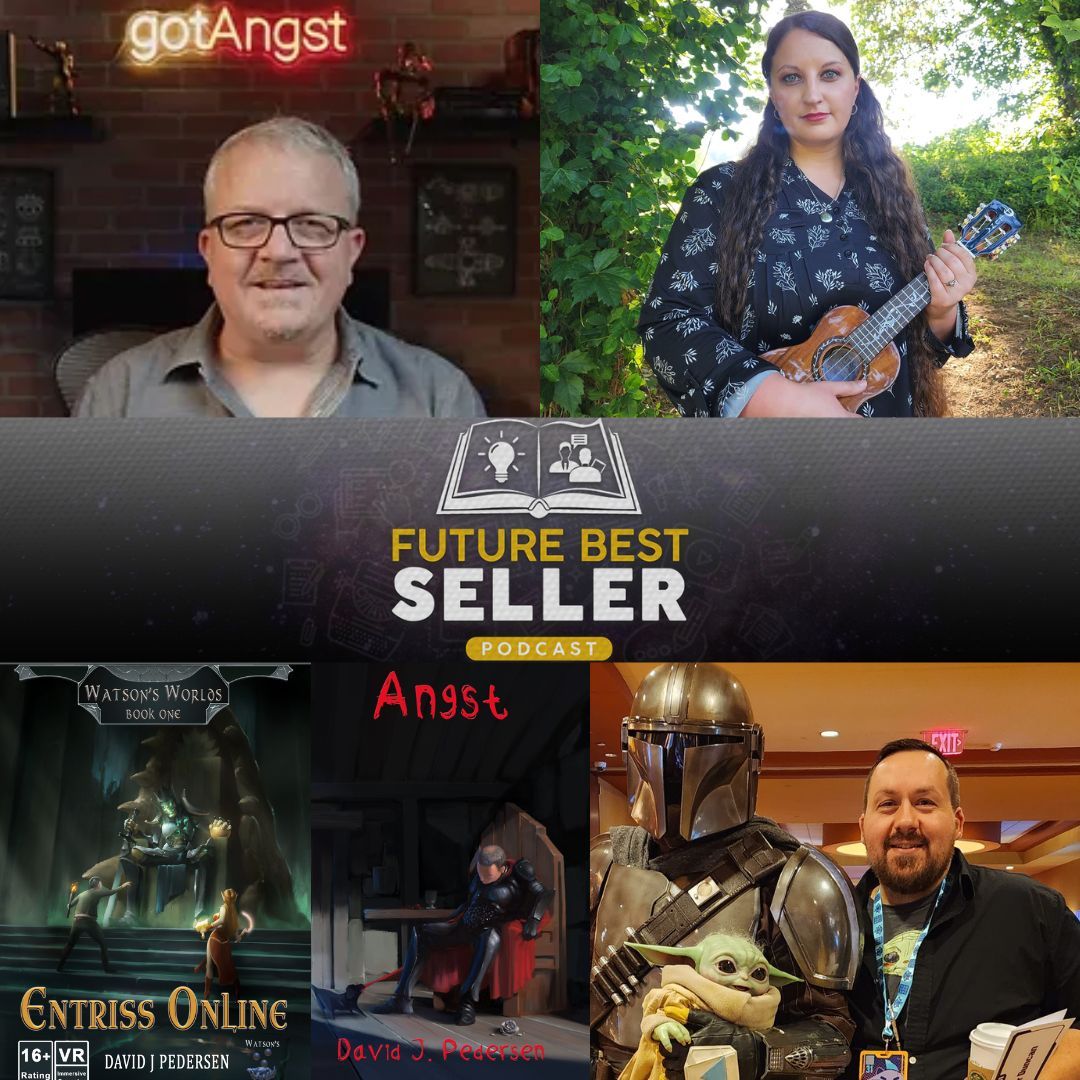 They invited me to join them for their 5th episode. We covered a lot of topics, from selling books at cons, writing with Parkinson's, and my corgi Marvel who makes her podcast premier since she always has to be heard. You can find my episode below! Be sure to subscribe to their podcast, too!
A Timely Review
Even though I knew readers would be slow to try Colonize Epiales, it's been a bit discouraging. I was starting to question my purpose in life when I recently received this amazing message on Facebook:

This, and his review on Amazon, was the encouragement I needed. Yeah, positive reviews help with the Amazon algorithm, so their software recommends our books to other readers - but sometimes it goes deeper. I couldn't be more grateful that he loved it that much and took the time to share. It keeps me writing.
Soonercon
I've shouted out how great Soonercon is many times over the years. When I stopped attending cons as a vendor, they generously invited me to attend as a guest to do panels.
Soonercon does a pro job with their panels, and I've enjoyed the ones I've been on, and those I've watched. Not only did they assign me to panels that fit what I write, they know I've got Parkinson's and didn't overextend me.
The weekend went fast! I took part in three panels. Monsters, Villains, and Heroes, When The Story Writes Itself, and Tropes & How to Use Them, A Writerly Discussion. I was full of energy Friday during Monsters, Villains and Heroes. When the moderator asked if the audience wanted to learn more about writing monsters and villains, I quickly added, "or are you here to become better villains?"
Saturday night I joined Phillip, J.H., Julie Jones, Dennis Young, and many others at Literary Beers. It's a casual gathering where readers and writers can sit down and chat. Not only was it fun to talk shop with old friends, but I made a few new friends as well.
Another quick shout out for the Future Best Sellers podcast - you'll enjoy the recent episode with Julie Jones. Check it out here:
I was starting to wear down by Sunday, but fortunately the weekend ended with a fun author reading. Soonercon typically includes four authors, and the room is never empty. I loved hearing the stories from Mark Finn, Mike Kennedy, and my friend, B. J. Thrower.
It was an inspiring week and a fantastic weekend! Thanks to everyone at Soonercon for their hard work, and for making me a part of it!