Conventions
Visioncon 2013
Our first Visioncon was so much more than I had expected!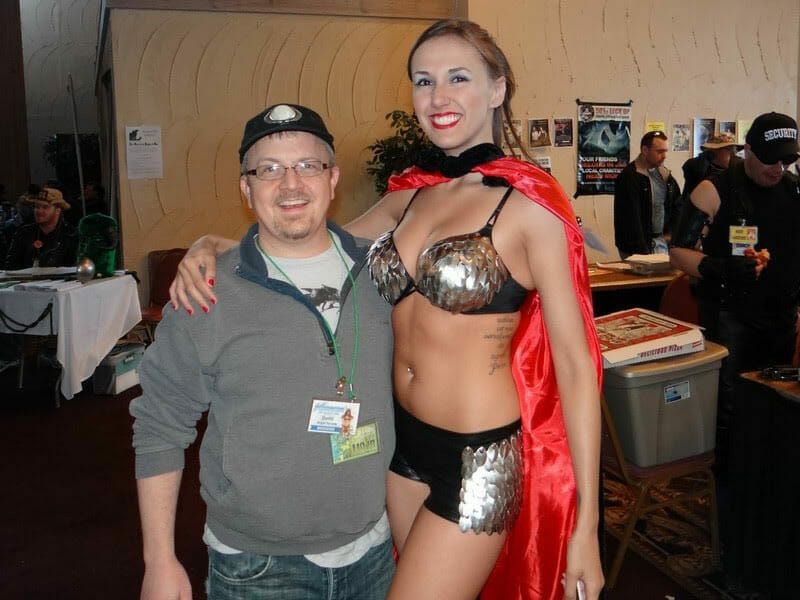 Visioncon 2013 was …wow! So, I was looking for conventions in the Midwest with the intent of doing roughly one a month, and was fortunate enough to come across Visioncon. I didn't know how many people would be there, so I assumed it would be smaller and a good way to start the year. Was I in for a surprise.
A Rough Start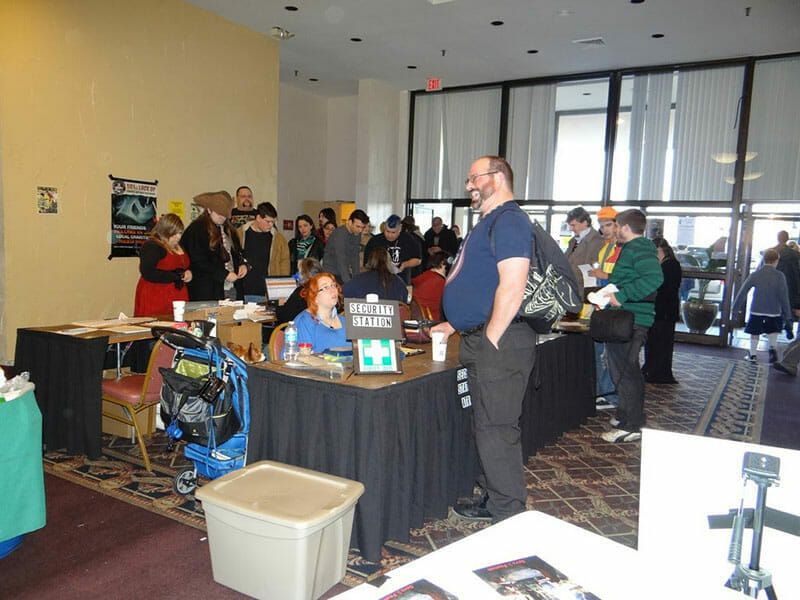 My original plan was to drive to Springfield with Cristi Thursday night so we could rest up for Friday and Saturday shenanigans. Her boyfriend, Brandon was going to surprise her by showing up Saturday afternoon (being Valentine's weekend and all). With Murphy's Law in full effect, Cristi got sick early last week.
Brandon Saved The Day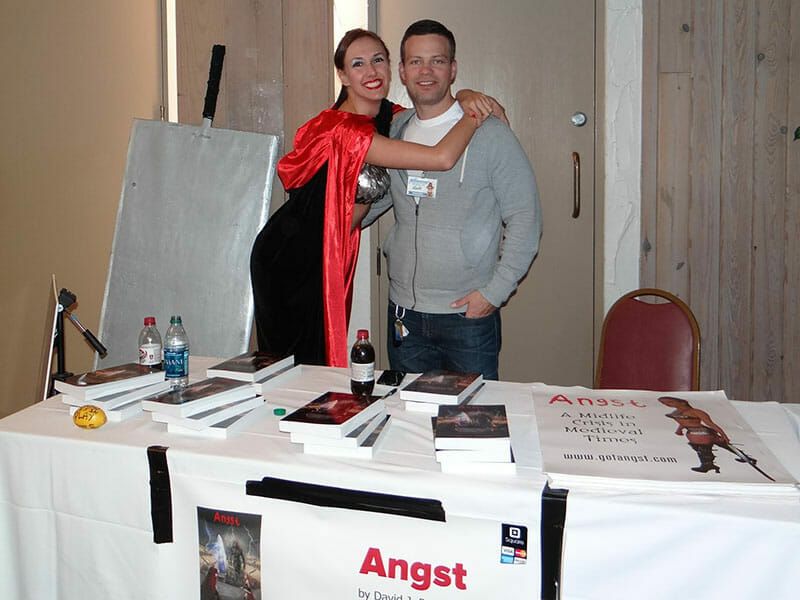 We were both in panic. It took me a month to make her costume, Cristi has been working out to get in shape to wear it, we did a huge photo shoot for the poster. After several days of dying, Cristi went to the doctor and found out she had strep throat. While strep itself sucks, antibiotics knocked it out and Brandon brought her on Saturday.
A Great Welcome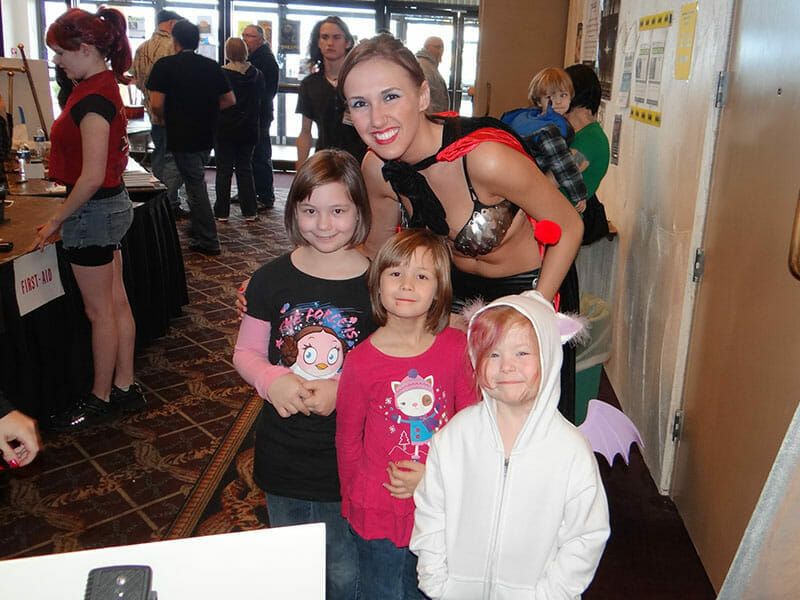 Cristi was amazing! The best reaction when she first walked in was from Aaron Douglas (Battlestar Galactica) who was leaving just as she arrived. He did a double-take and said "Holy moly". Being her first con in the costume, she was a little nervous, but that didn't last long. Everyone attending Visioncon 2013 was friendly and welcoming, making it a great experience
Visioncon 2013 Parties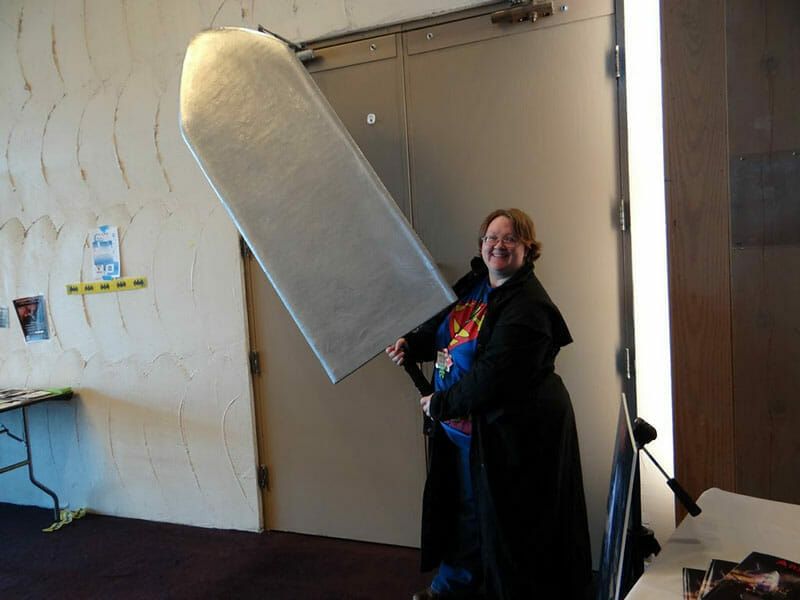 In spite of being sick last week, driving to Springfield, promoting Angst all day, and going to a romantic Valentine's dinner with Brandon – Cristi pulled it together to hit the room parties with me Sat night. Let me tell you, we were both glad of it! We had a blast, the party rooms at Visioncon are incredible…from what I remember.
New Friends
As always, we met some great people, including our neighbor Heather Decker (aka Biff Manly) who drew some great pics of Cristi! Be sure to check out her deviant art page!
Visioncon 2013 Was Amazing!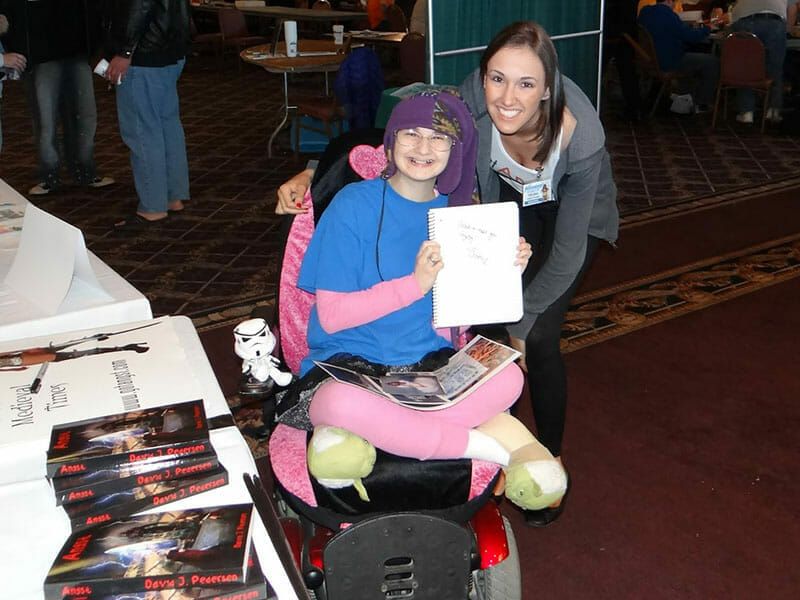 Visioncon 2013 was much more than our scramble to get there. There was a constant stream of people coming through the door. We made new friends, saw some great costumes, and had so much fun we will definitely be back for more next year. Thanks to Cristi and Brandon for everything they did, and thanks to everyone hosting and attending Visioncon for making it such an amazing experience! Be sure to check out the Visioncon site to learn more!