Muses
Photo Shoot with My Muses
I had an incredible time doing a photo shoot with my muses!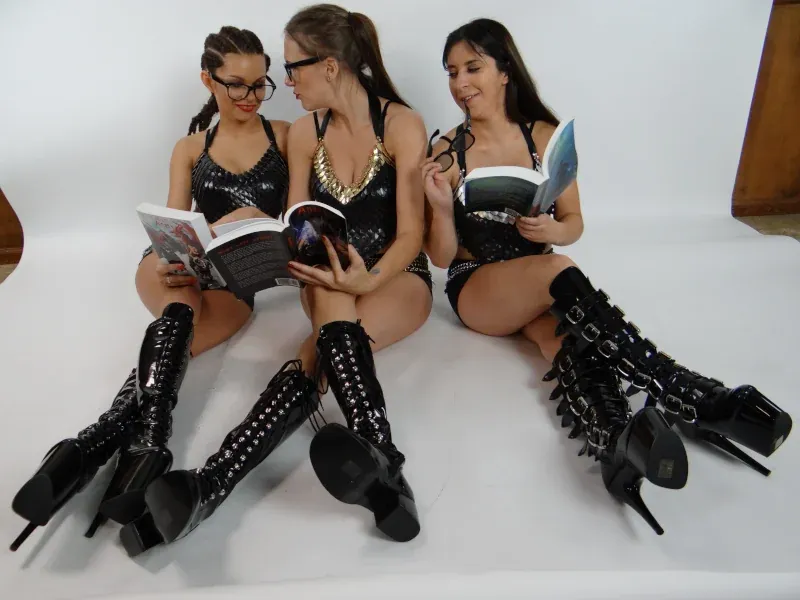 This 4th of July was a fun adventure! I had the pleasure of doing a photo shoot with my muses, and it was a blast! I've done several photo shoots in the past with Cristi, both for day-to-day promotional images and for a poster we give away with book purchases at conventions. Every time she gets a new costume, we plan a shoot. She has always done an amazing job, and we have a great time.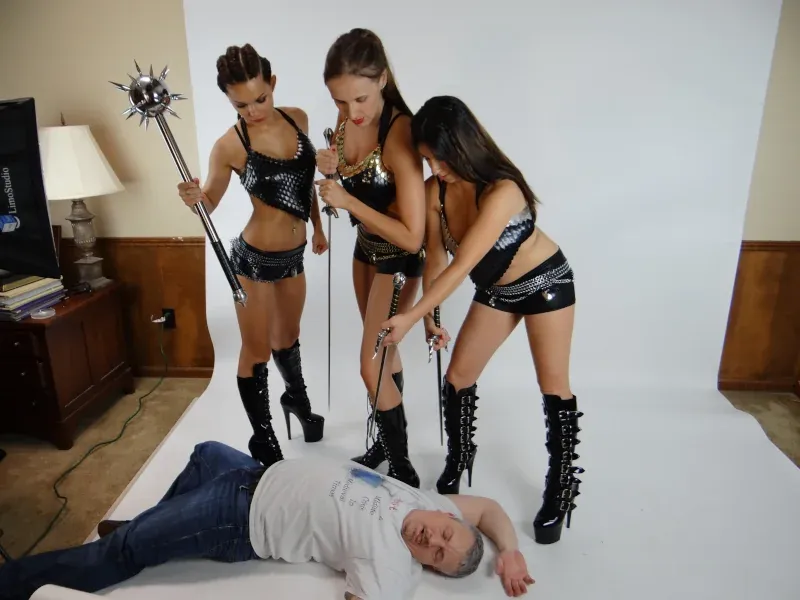 New Armor – New Pictures
Over the last several years, Cristi has recruited her friends Marina and Mayra to join us at conventions. We've attended three cons together, two in Kansas City and one in Branson. Their beauty always draws a crowd, but more than that, they are also fun and friendly which makes them all approachable. A friend at work refers to them as my muses, and I would have to agree.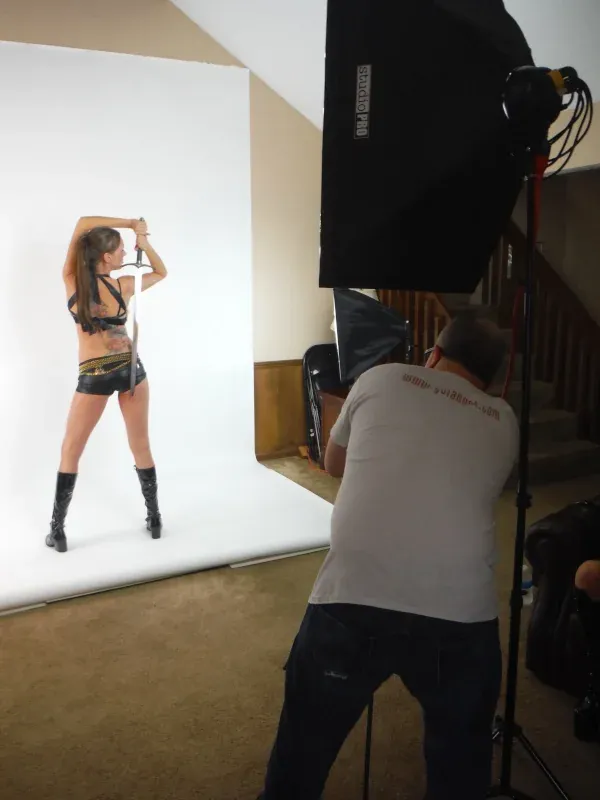 Birthday Celebration
The 4th of July may seem like an odd date to choose for a photo shoot, but it ended up being the best idea ever. Not only was the date free for everyone, but it was also Marina's birthday – and what a great way to celebrate!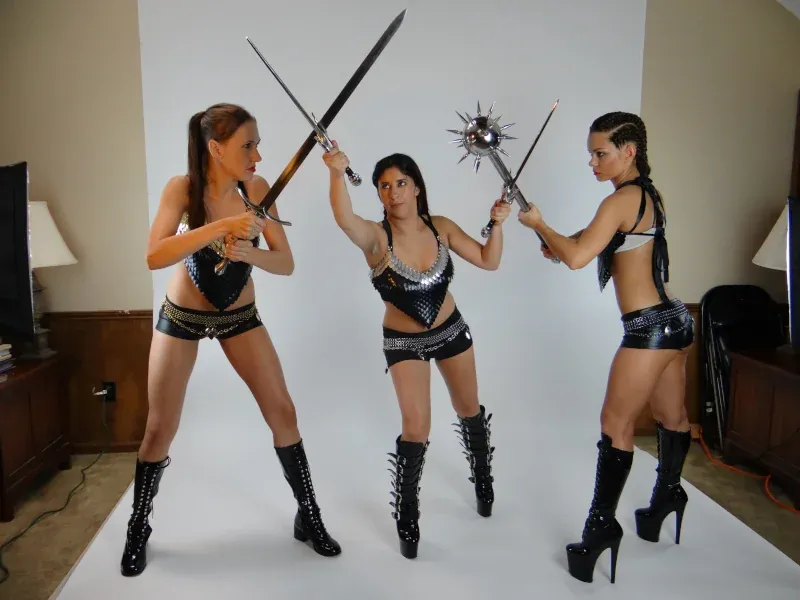 A Full Day
We took pictures for about three hours. I have to give them a lot of credit; what they make look easy is actually quite a bit of work. Standing under hot lights in awkward positions holding up heavy weapons takes commitment. I also have to thank Marina's husband, Brandon, for helping direct everyone. He had some great ideas that turned into fantastic pics!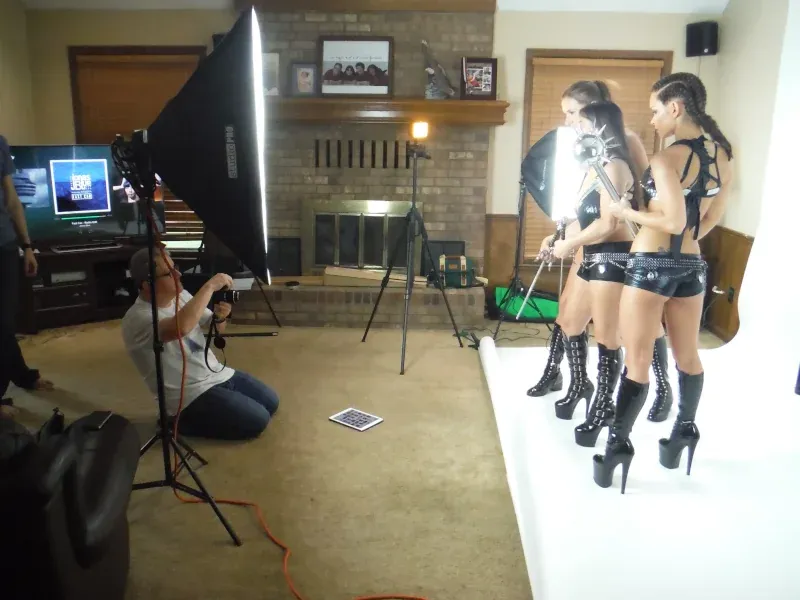 Tree Muses
When we were finished, Cristi and Marina wanted a picture climbing a tree in my backyard. As they were climbing, my neighbors, who I barely know, came out to watch. I called out, "It doesn't have to be weird." My neighbor replied, "No, not at all. What would be weird about half naked women in 6" heels climbing your tree?" These are obviously new neighbors.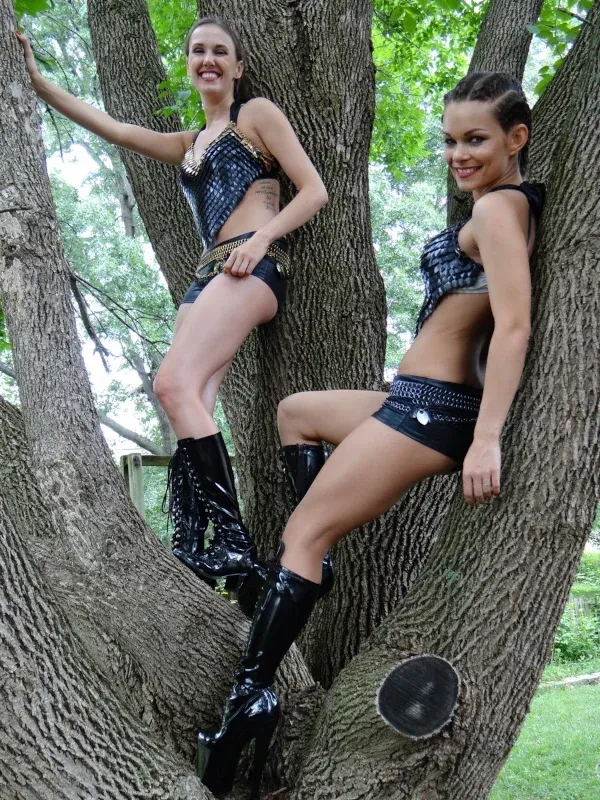 Fantastic Photo Shoot
The end result is some great memories and a lot of fantastic pictures to share throughout the year.