YouTube
Introducing the got Angst vlog
Learn about my new youTube channel here!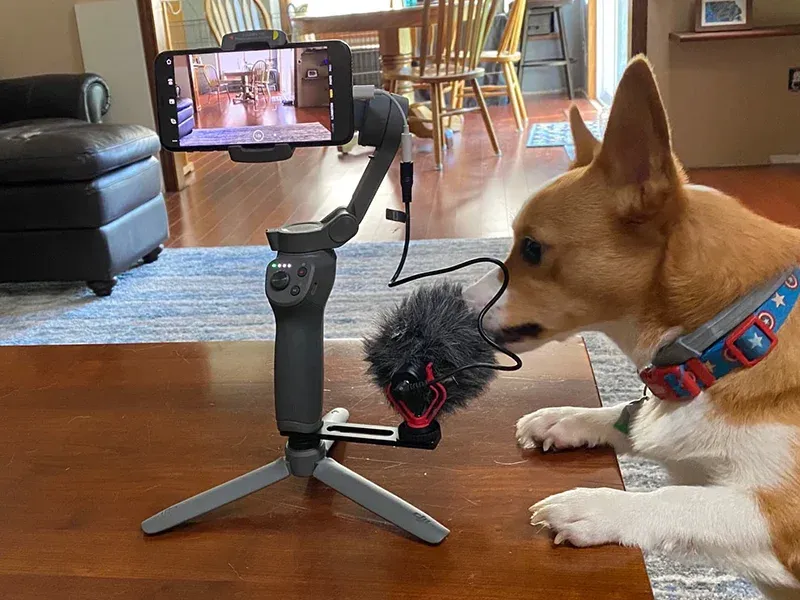 I've spent way too many nights going down the YouTube rabbit hole. You start with something innocuous like, "7 Ways to Make Your Day Count," slide into, "Our Top 19 Pics for Villain in Marvel's next Unannounced Movie," and several hours later end up watching, "Which Bikini Do I Look Best In?" (Uh, maybe ignore that last one.) The more I watched, the more I asked myself, "Why haven't I started making videos?"
Video production falls into that bucket of things I used to enjoy doing. Somehow I landed a job in video production my senior year of college. There was some luck involved since it was a university job and they rarely hired undergrads. Not only was it fun playing around with all that cool tech, it was a great education. I learned the foundations of producing, filming, editing and even some 3D modeling. (Computer animation of any type was cutting edge in 1992.)
While technology has changed, the basic concepts haven't and I'm starting to figure it out. My first video about remodeling my home office took awhile - not only to learn new video editing software but to get the sound right. I upped my microphone game for the video about Marvel the Corgi and it all came together a bit faster.
It's not just the fun of messing around with video production again. I get asked how I'm doing and what I've been working on. Like my blog, this is another way of sharing. Creating the first two videos has inspired a lot of ideas, and they won't all be about corgis and office furniture. Not only will I be narrating some of my blog posts for people who prefer videos, I'll also be producing some fun content specifically for my vlog.
Best of all, every time I say v-log instead of vlog, my wife's shoulders tense up like I struck a bad piano chord or started singing in the shower again. On the other hand, I'm not a huge fan of the word vlog. Saying it makes me feel like the Count from Sesame Street. "One vlog post, two vlog posts, three vlog posts! Ah, ha, ha, ha, ha!"
I posted my first two videos exclusively to YouTube since that's where I go when I don't want to sleep. I'm fixing that and my gotAngst V-Log videos will also be available on Facebook from now on. Be sure to sign up for an alert to be notified when I post to my blog or vlog.
I need your help to get this started. If you're on Facebook and enjoy a video - please share it with your friends. If you YouTube, it would mean a lot if you'd subscribe to my channel. Watching, liking and commenting on my videos all help with the algorithm - increasing the chance that others will see my posts.
Thanks in advance, I appreciate your support! I think this will be fun, and I hope you enjoy it. I think the videos can be better, and would love to hear what you think so far. Please drop me a message below with any thoughts, suggestions or ideas.