Conventions
My adventures with the Royal Manticoran Navy
I had the pleasure, and honor, of being a guest at Manticon 2017 in Minneapolis.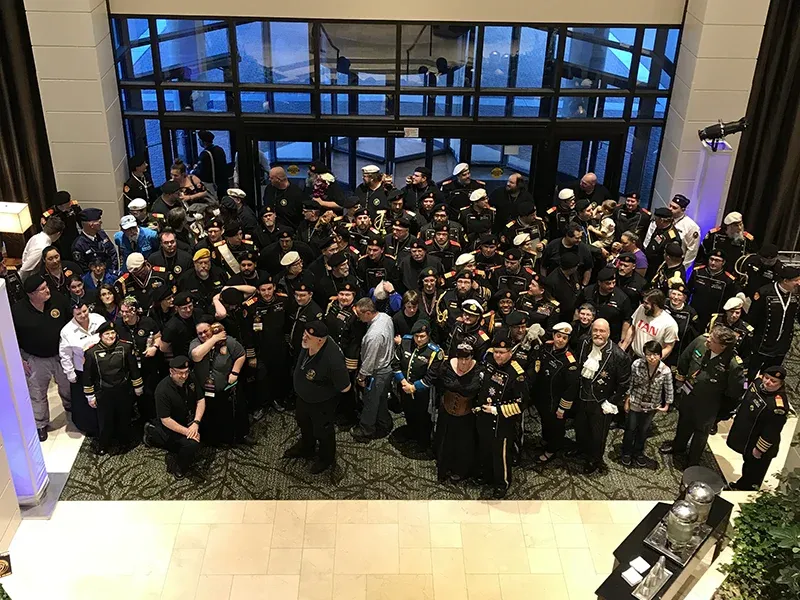 I had the pleasure, and honor, of being a guest at Manticon 2017 in Minneapolis. Manticon is one of two conventions hosted by the Royal Manticoran Navy – the official Honor Harrington Fan Association supporting David Weber's work. Guests included Mr. Weber and his wife Sharon, Dale Dye, and Marko Kloos. I was in great company. Both Weber and Kloos are well known for their military science fiction books, and Captain Dye has an impressive IMDb resume as both an actor and military adviser. It was quite the adventure! So, you may be asking yourself the same question I did. How does a fantasy author fit into all of this?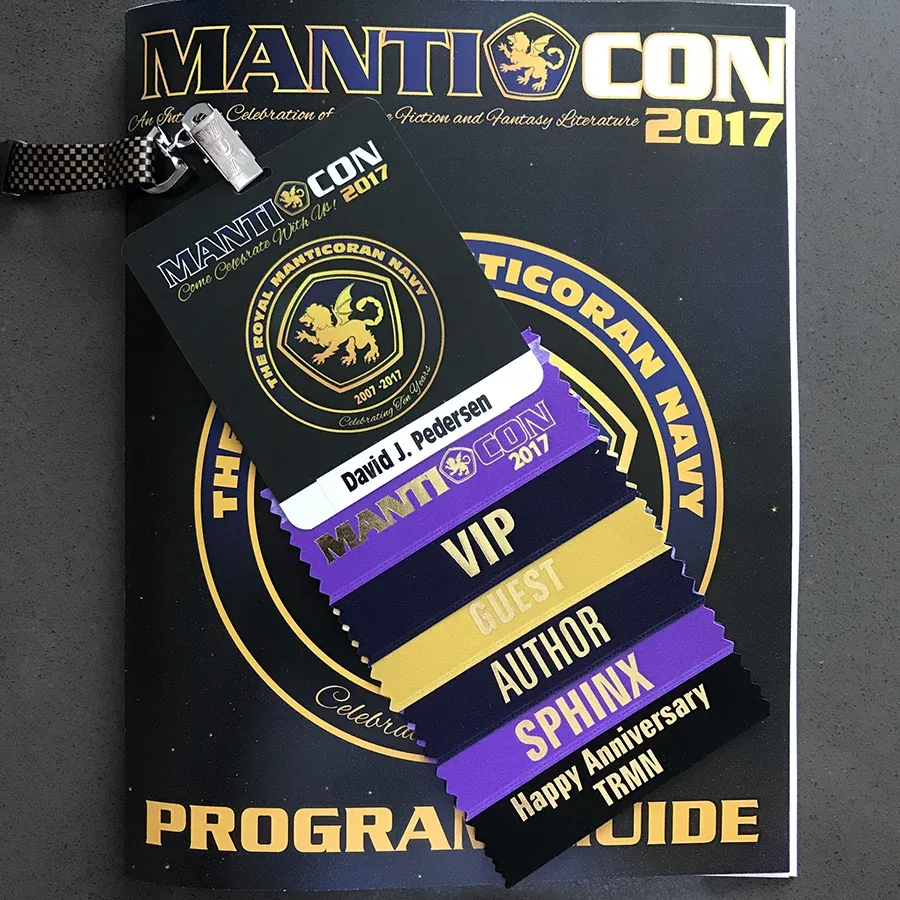 A Surprise Invitation
When con chair Cheryl invited me to be a guest back in August of 2016, I was both moved, and concerned. Believe it or not, on a rare occasion I can be humble (don't tell anyone), and I worried that I wouldn't be enough of a draw for their con. I also wasn't sure my Angst fantasy novels were a good fit. She told me that they were working to add fantasy, and I should give it a try. On so many levels, I wasn't disappointed.
A Gracious Con Family
This was definitely a military science fiction convention. While there were several Klingons, Vikings and even a wizard or two in attendance, I initially felt a little out of place not being in full Manticoran uniform. That concern didn't last long. Manticon is a cozy convention of less than 500 people, many of whom know each other well. It was so personal, it reminded me a lot of Demicon. The attendees are both friendly and inclusive.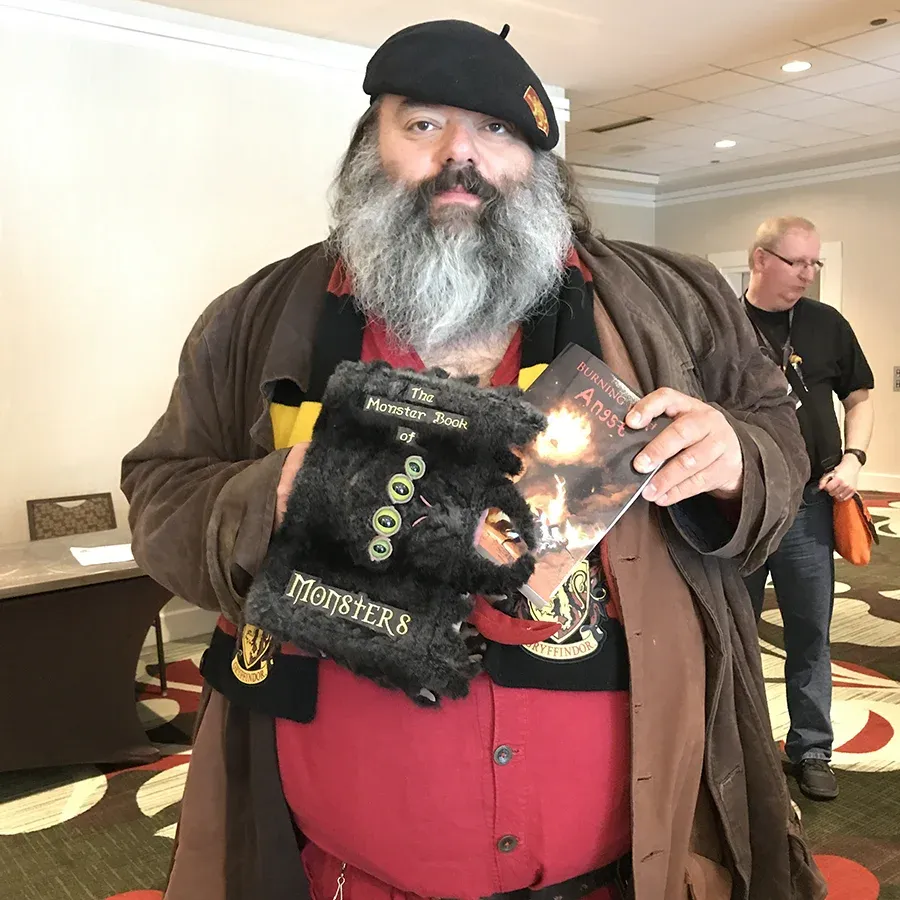 An Impressive Gathering
This gathering is a testament to Weber's writing. I get excited when someone doesn't angrily throw half-read copies of Angst at me, so a con devoted (almost) entirely to one's literary creation was an entirely new level of appreciation. David and Sharon accept this adoration so graciously that I couldn't have been more impressed. These weren't fans, they were treated like extended family to the extent that next year the Webers are renewing their vows at the con.
A Memorable Dinner
My adventure with the Royal Manticoran Navy continued Saturday Night. I had the pleasure of dining with David and Sharon. They were everything you would hope for. David told some great stories, and provided me with a few writing suggestions that I'll be sure to try.
I couldn't have been more flattered to be included in this family for the weekend. The fact that I write about a fantasy hero going through a midlife crisis—pretty much the polar opposite of military science fiction—didn't sway anyone from giving Angst a try.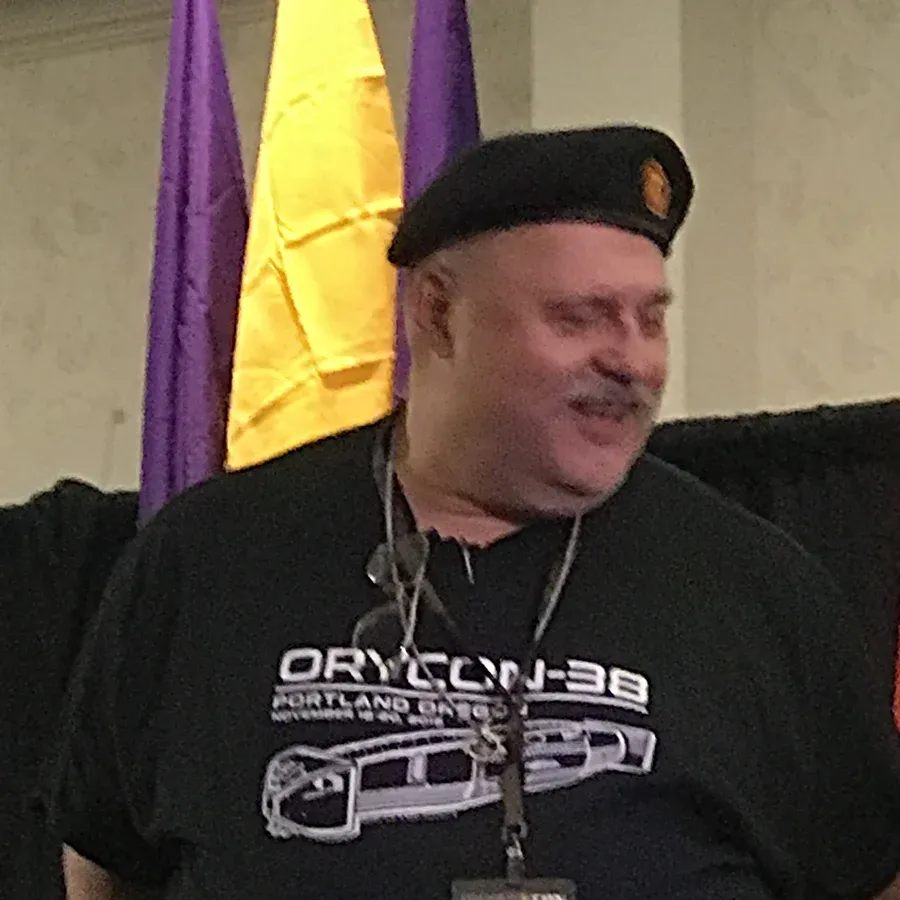 The Right Spot
When I arrived, the con gave me the option to sell books through their in-house bookstore. Not only was it a gracious offer, it was also the first time a con has offered this to me. I opted for a table instead. I only had two panels and really wanted the opportunity to meet people, talk, and tell them about my books. They let me choose a table, and I selected one that was almost directly in front of the elevators. I always had people to visit with, and it wasn't unusual for someone to grab a chair and chat. I loved that. Whether it was by accident or design, I was also parked directly next to the guest autograph table. That was a gift when people were waiting in line to meet Weber or Dye, providing me a captive audience.
A Convention Run By Professionals
Despite being only the 3rd Manticon, it had a crisp professionalism about it. They were all there to have fun, but did a good job making sure all of the pieces fit together. Guest relations were excellent, John made sure I knew what to expect before the con began, and then Anton and Tabby made it happen. A sign of a good con isn't when everything goes smoothly; it's how they handle issues when they arise. There were panels and ceremonies that ran long and they rolled with last minute changes as needed. It speaks well of everyone who organized Manticon and those who volunteered to help.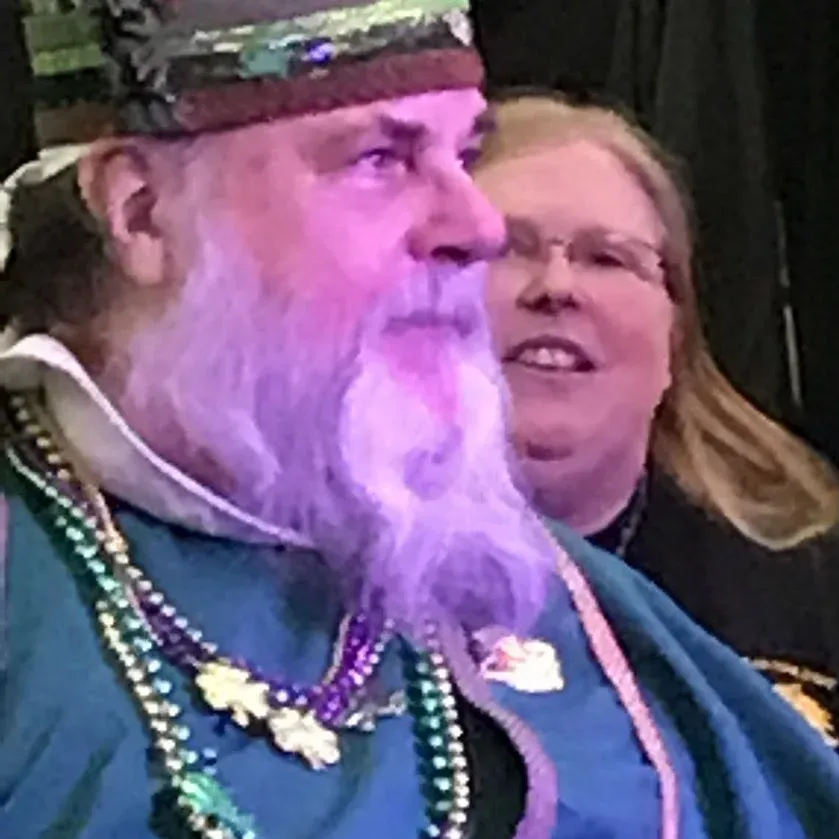 A Perfect Con Weekend
If you like military science fiction, David Weber's books, or simply enjoy a good con with friendly people – don't miss Manticon. I drank too much, made new friends, and sold quite a few books. It was a perfect con weekend!