Conventions
Epic OSFest 6 in Omaha
Angie and I had the pleasure of attending OSFest 6 in Omaha, NE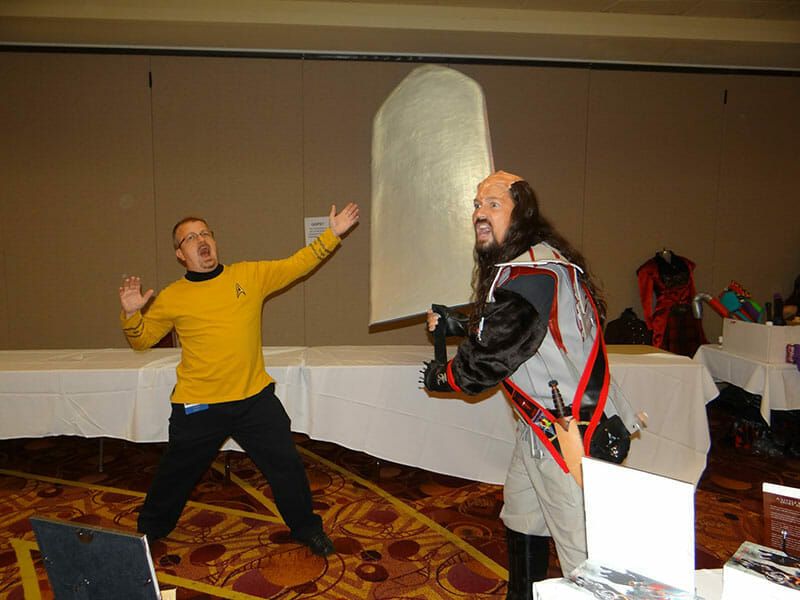 Angie and I had the pleasure of spending July 26th-28th with some amazing people in Omaha, NE at OSFest 6. I have to shoutout everyone who put this con together and volunteered to make it happen – we both had a great time.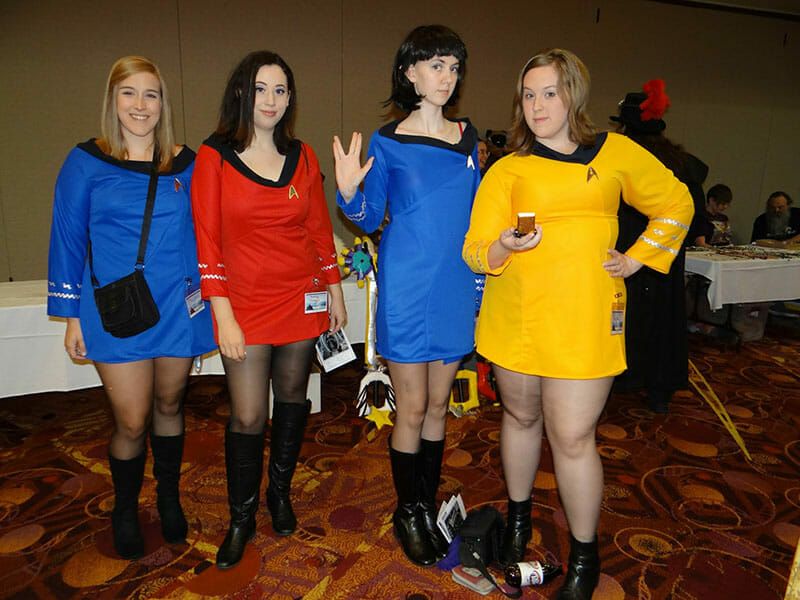 Match Game
Matt McKeever thoughtfully invited me to participate in several OsFest panels, including a Fan Match Game based on the original game show, a fun discourse about the Philosophy of Trek, and, my favorite, the trial of JJ Abrams. If you aren't familiar with Match Game, be sure to check it out on YouTube – then imagine it with questions about Sci-Fi shows and movies!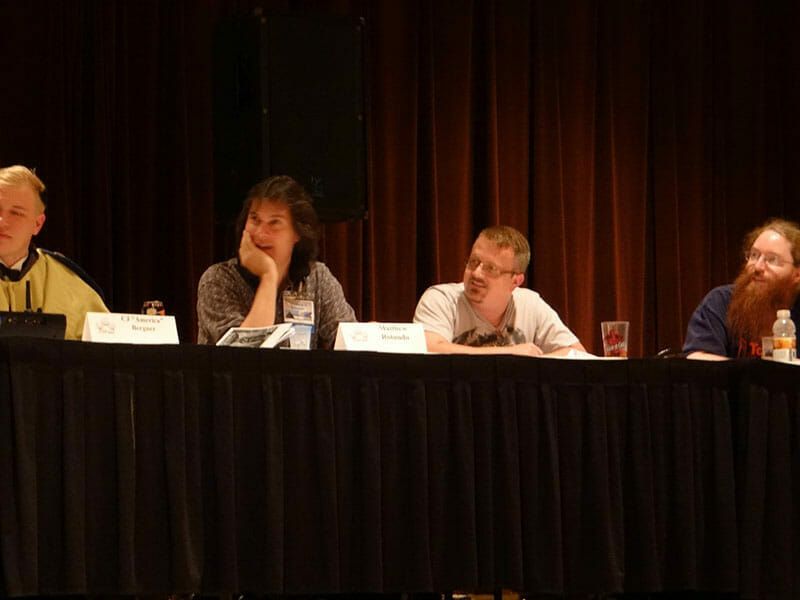 Philosophy of Trek
Philosophy professor Natasha Mohr, Guest of Honor Keith R.A. DeCandido, Matt McKeever and I had a lively discussion in the Philosophy of Trek panel. We spent quite a bit of time discussing the JJ Abrams movies Star Trek and Into Darkness. It seems I spent quite a bit of time defending Mr. Abrams this weekend, because he was also put on trial.
The Trial of JJ Abrams
JJ Abrams was on trial for ruining Star Trek. Matt McKeever and Matthew Rotundo were the prosecutors, there were two Klingon judges, the audience was the jury, and I was counsel for defense. The trial had me a little nervous in that Mr. McKeever is an actual attorney and very well versed in Star Trek. I'm a Trek fan with a little rust in my memory – so I prepared. I think I made the biggest impact when I paraphrased Kirk's speech from Return to Tomorrow, "Risk is our business".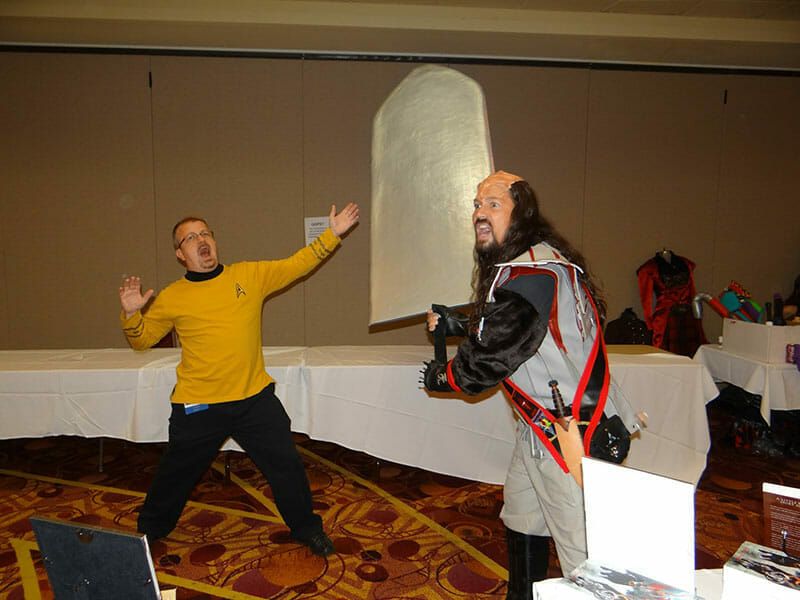 A Desparate Ploy
In a final attempt to convince everyone that a little change was okay, I yanked off my original series Captain Kirk shirt to reveal my new Captain Kirk shirt from the movies. While my ruse got some laughs, it unfortunately wasn't enough to sway the audience. Matt and Matthew won the trial, and JJ Abrams was sentenced to making Star Wars movies!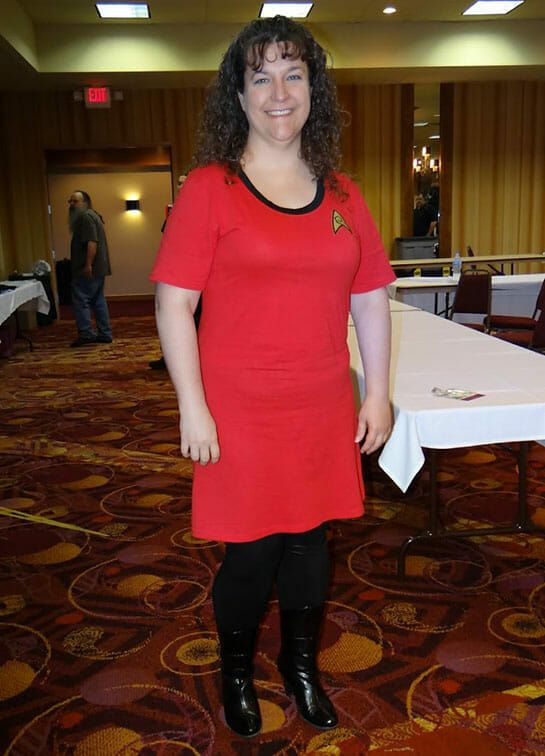 Thank You OsFest
I would be amiss if I didn't thank everyone who picked up copies of my fantasy novels Angst and Buried in Angst at OSFest. My thanks to everyone who gave Angst a read at Demicon and ConQuesT and enjoyed it enough to grab a copy of the sequel! I received a lot of encouragement this weekend to keep going, and I will!
Pictures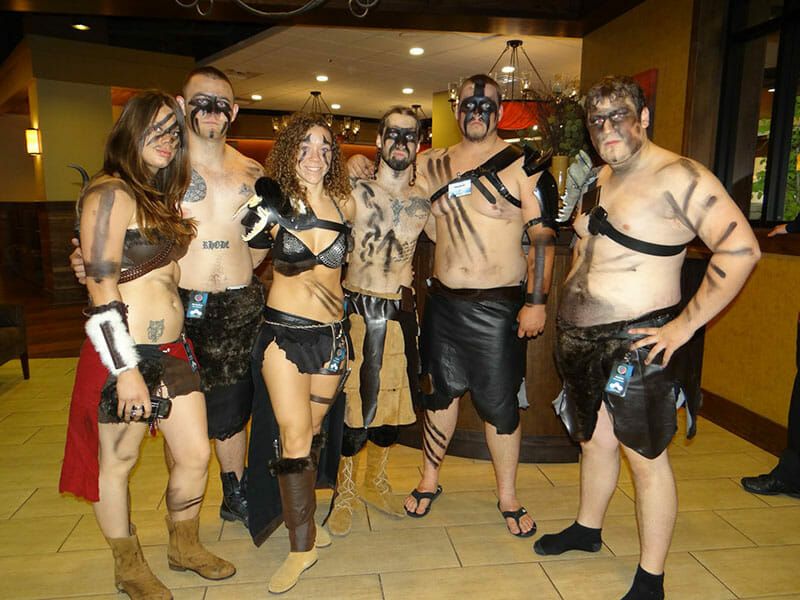 Finally, pictures! I probably took more pictures at OsFest than the other cons this year, there were so many amazing costumes. Lots of Klingons, I loved the barbarian horde, and plenty of cool steampunk. You will be missing out if you don't check out the pics on Facebook!