Conventions
A Successful ConQuesT
The first convention I attended was ConQuesT in Kansas City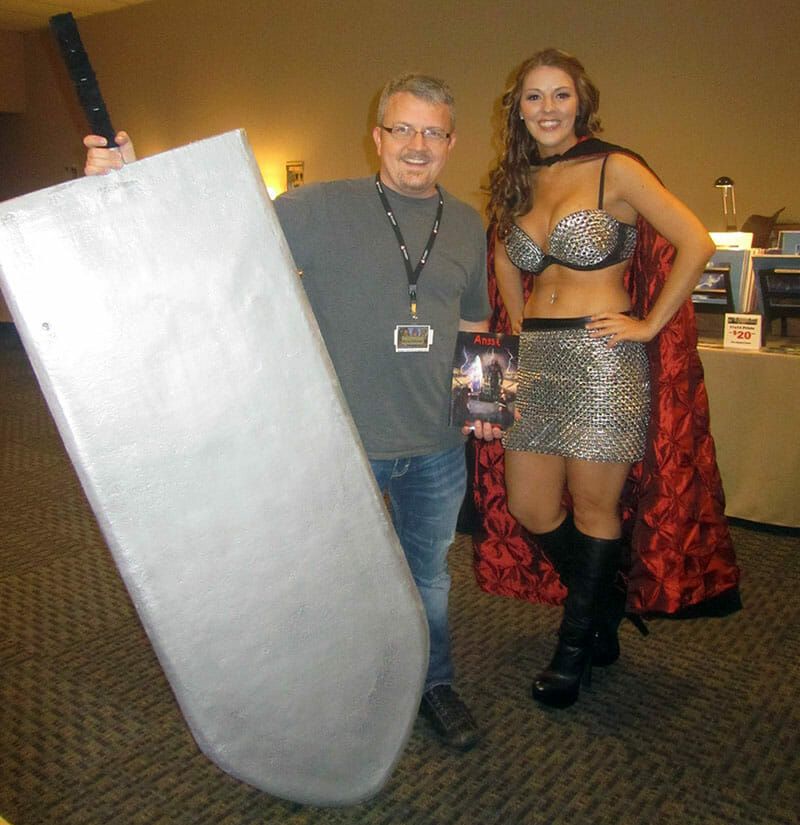 My first convention was both fun and successful. I really enjoyed attending ConQuesT and have a lot of people to thank!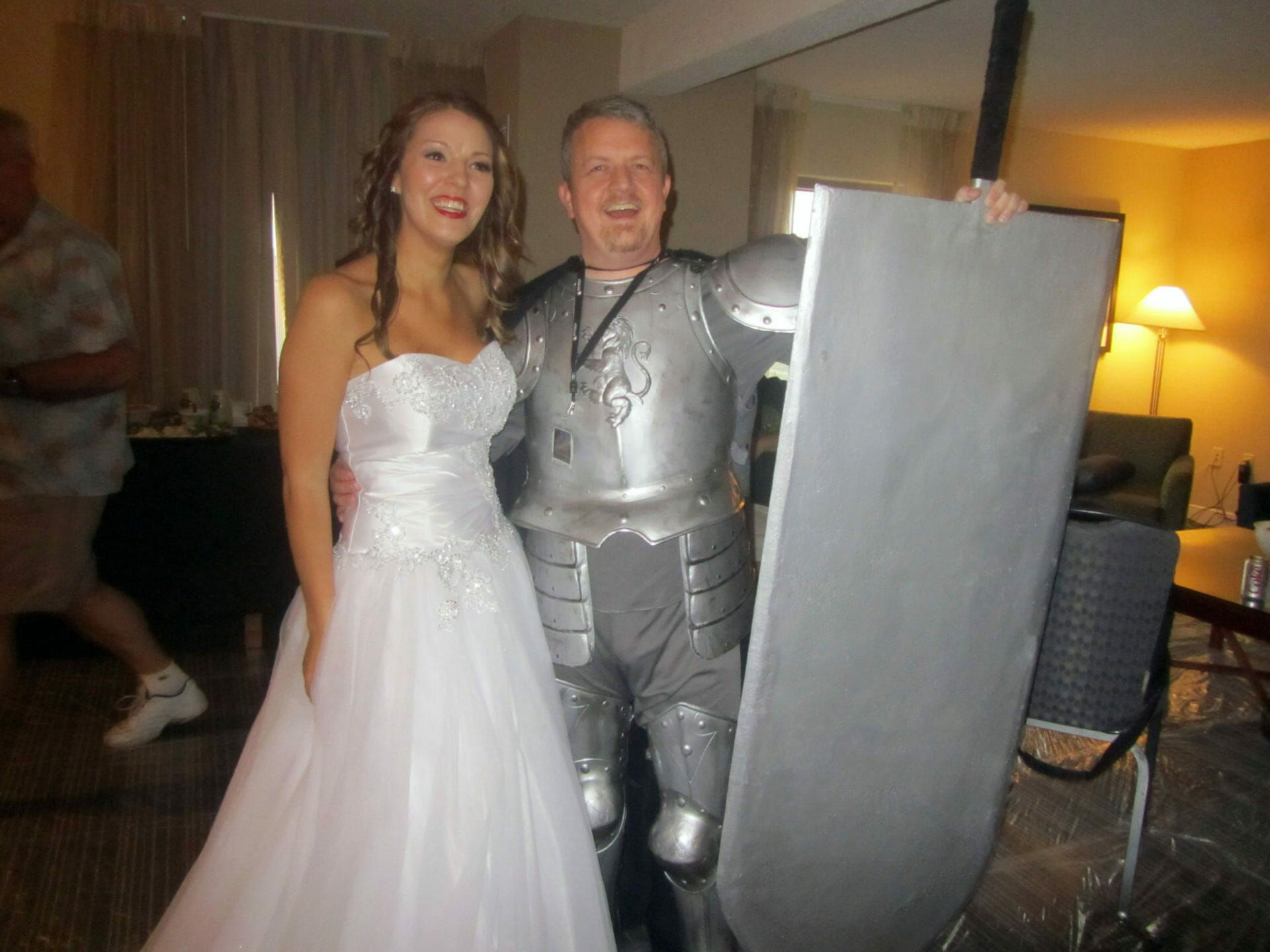 Well Run Convention
A sincere thank you to everyone who organized ConQuesT, and kept it running smoothly. The Sheraton is under heavy construction so parking was limited, the lobby almost inaccessible, and getting from the dealer room to the meeting rooms where panels were hosted was a trek. Despite this, the show went incredibly smooth. It could have been a disaster and I barely noticed the inconveniences.
Shoutout
A special shout-out to Kat Donavan and her partner in crime, Nick "McKay" Seddon. Kat was amazing at organizing the panels and keeping everyone on task; I'm already looking forward to next year. I had the pleasure of participating in several panels with McKay; he is both knowledgeable of all things geek and he kept the topics fun and positive.
Angie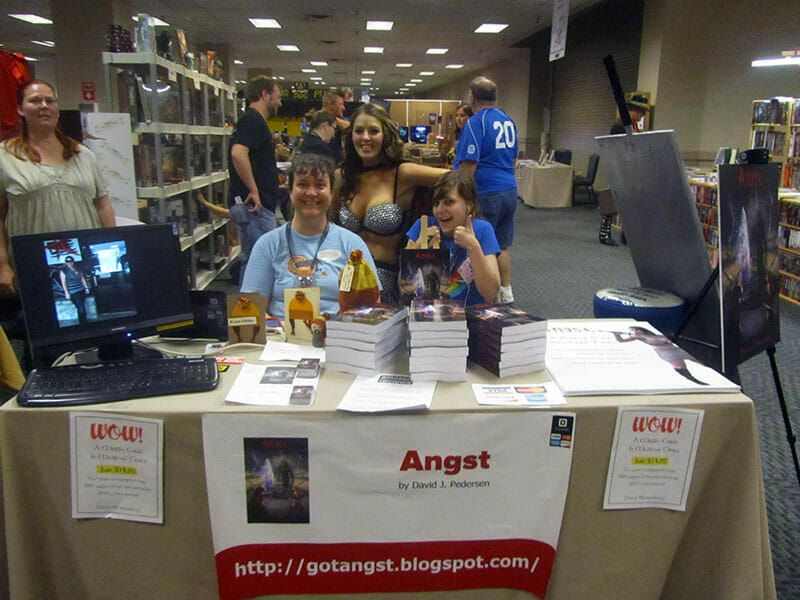 My lovely wife, who is also the most patient and understanding woman on Earth, did an awesome job of keeping me on task as I prepared for ConQuesT over the last several months. She also covered the booth and answered questions while I attended panels. Thanks Angie!
Allie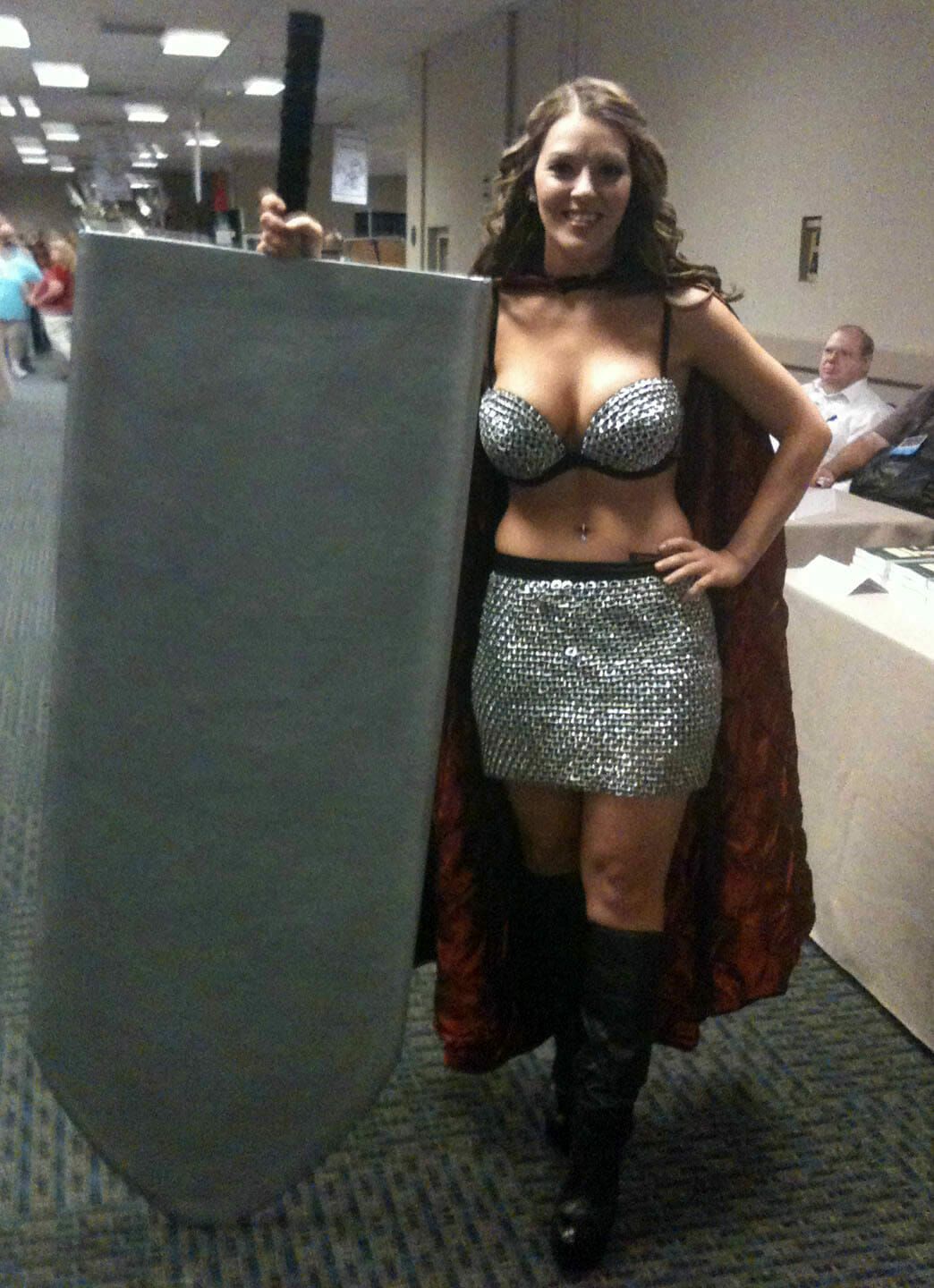 Allie totally rocked the chain mail costume! It takes more than hotness to inspire the buzz she created. A traditional 'booth babe' can draw the eye, but it takes an intelligent, confident and well-spoken person like Allie to really inspire that keep a crowd's attention. Those who had the pleasure to meet Allie can understand why she is one of my best friends, and I couldn't have done the show without her!
Chamber of Champions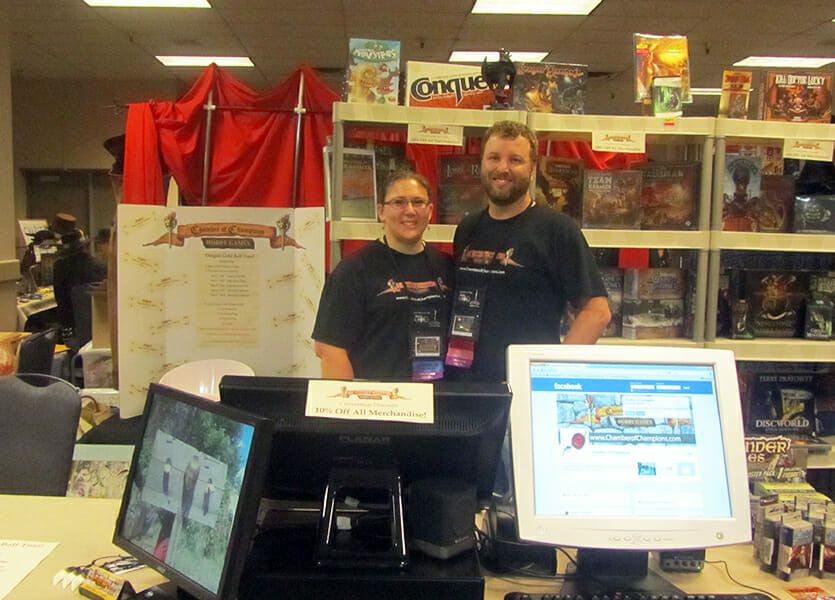 I met some great people at ConQuesT, and we were fortunate enough to be neighbors with some of the coolest people at the con! It was a pleasure meeting Diane, Scott, Mac and Keegan. I look forward to visiting their hobby and game store, Chamber of Champions, in central Iowa.
Panels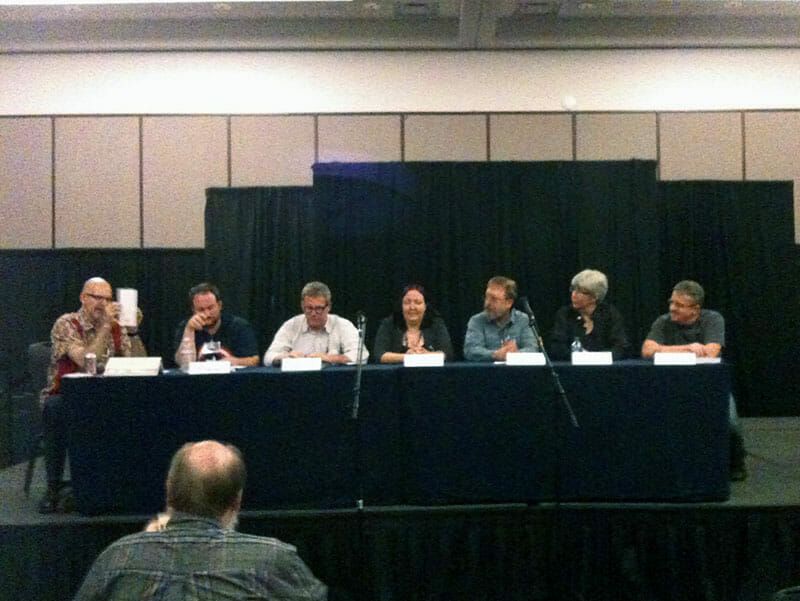 I got my first taste of participating on panels and I'm hungry for more.
Successful ConQuesT
If ConQuest was to be measured solely on meeting great people, I can't imagine attending a more successful show!