Book Cover Reveal
Colonize Epiales Book Cover Reveal and Preorder | David J. Pedersen
I'm excited to share the cover and blurb for my new novel, Colonize Epiales!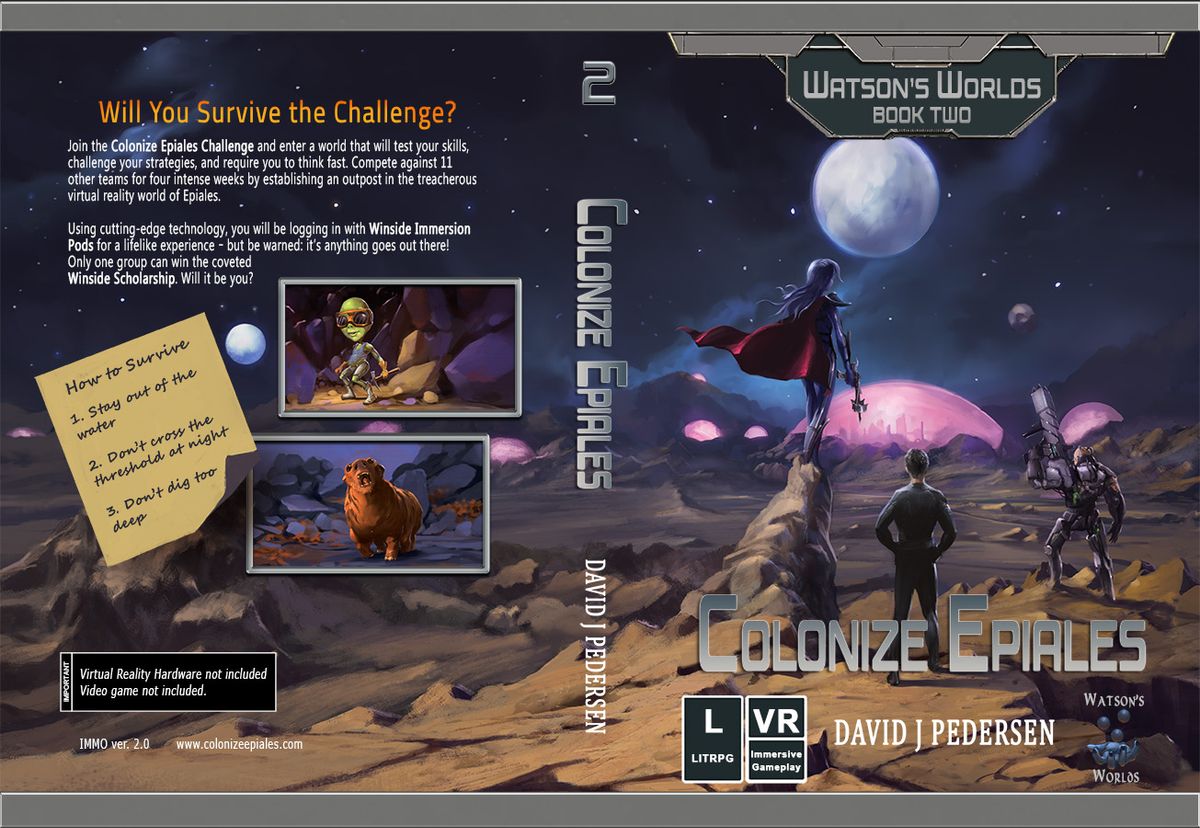 Will You Survive the Challenge?
Join the Colonize Epiales Challenge and enter a world that will test your skills, challenge your strategies, and require you to think fast. Compete against 11 other teams for four intense weeks by establishing an outpost in the treacherous virtual reality world of Epiales.
Using cutting-edge technology, you will be logging in with Winside Immersion Pods for a lifelike experience – but be warned: it's anything goes out there! Only one group can win the coveted Winside Scholarship. Will it be you?
Colonize Epiales is a standalone VR LitRPG novel and is the 2nd book in the Watson's Worlds series.
Purchase your copy of Colonize Epiales today! https://www.amazon.com/Colonize-Epiales-Standalone-Science-Adventure-ebook/dp/B0BRRRJBJN/