Books by David
Buried in Angst is now available!
Buried in Angst - book 2 in the Angst series is now available for purchase.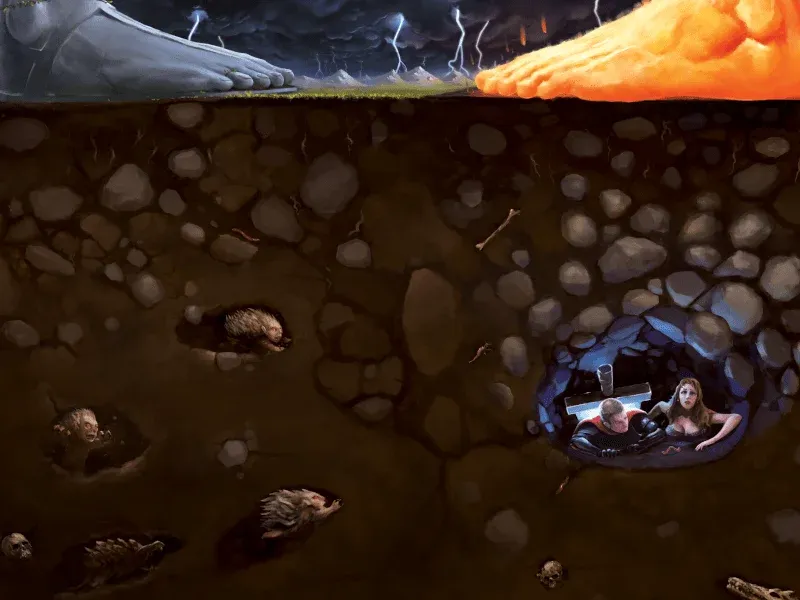 A little flirting never hurt anyone, right? It takes more than just a new job and a new mount to resolve a midlife crisis, but will the temptation of a younger woman really make it better? Angst had found the adventure he was looking for and got to be the hero, but those days are behind him. To save the ones he loves most, he had to sacrifice his bond with the sword that allowed him to be a hero.
Now, Unsel faces a new threat. With the mysterious destruction of a large coastal city, Angst sets out to discover the cause. He soon learns that a war between the Elements is coming, and humans are in the way. It's hard to fight back when Angst is dying, the removal of his bond to the great sword Chryslaenor slowly killing him.Angst needs a sword to live, but Chryslaenor has been stolen!
His friends reluctantly join him on another quest, but where do they start? Rose is missing, Angst's focus and spirit is broken, he has somehow upset the Elements of Ehrde, and a newcomer wants to overtake the throne. What could make things worse? Perhaps a kiss from Princess Victoria's younger cousin, Alloria?Buried in Angst is David J. Pedersen's long awaited sequel to his first fantasy novel, Angst.
Join Angst and his friends as they continue…A Midlife Crisis in Medieval Times!
Availabe on Amazon