YouTube
Apps I Use To Write And Publish Books - Things and Evernote
Two apps I use to write are Things and Evernote.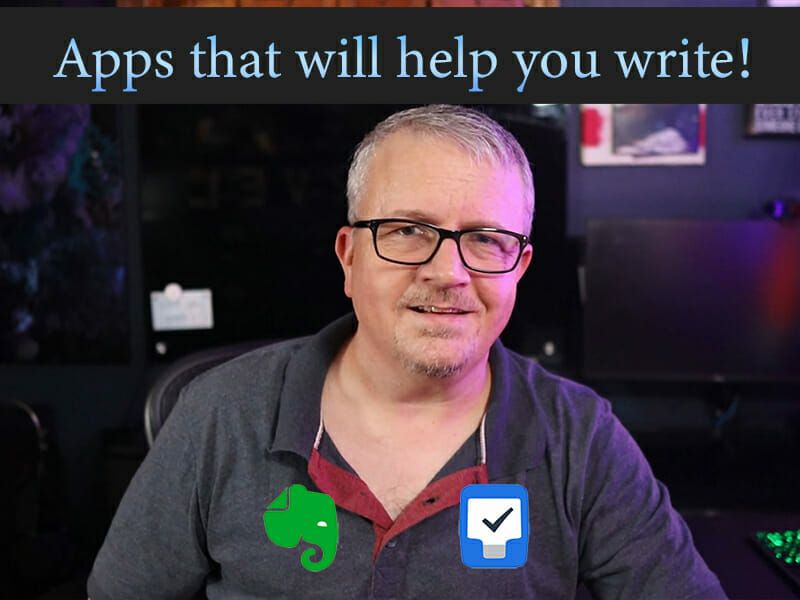 You'll find lots of tools out there to help you write books, and there is no wrong way to do it. Below you will find two apps that I use as a part of my writing and publishing workflow. Things and Evernote. I've included brief descriptions of what the application does, and something I like about it.
Apps I Use
Things is a to-do list and more that helps me manage writing, marketing, YouTube, vacations… it's a long, uh, list.
Evernote is a note taking app that makes my research and ideas accessible anywhere I go.
Things
I've used numerous task management applications. There's nothing that grinds my gears more than trying a new productivity app and getting loads of emails and alerts and notifications telling me to buy more or work faster. That's not helpful, it's stressful. I also don't want to learn a complex new application that tries to tell me how to remap my universe. I want simple, clean and integrated. I also want to set the pace.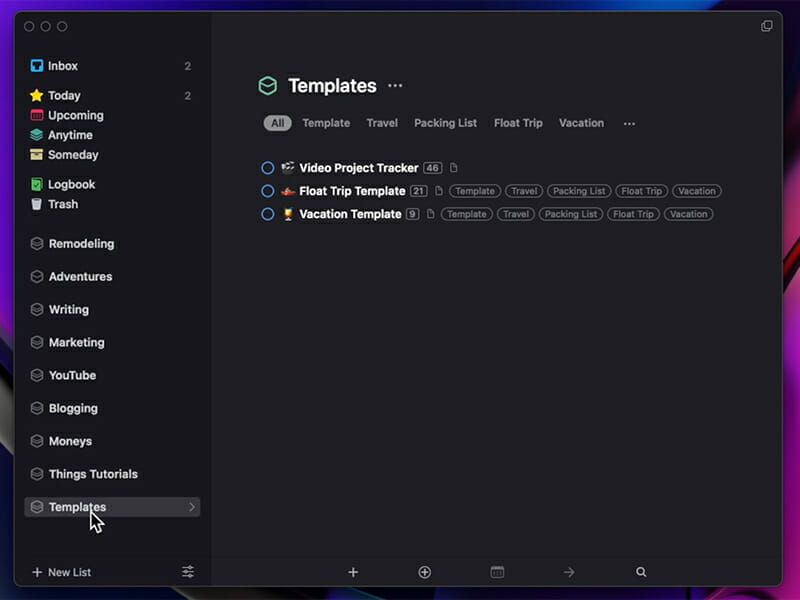 Things Task Manager
Welcome to Things for Mac and iOS. Great for simple to do checklists, and more. I do a lot more than just write books in my free time. I blog, make YouTube videos, manage advertising. I separate each of those into areas.
Within each area I have projects, like YouTube videos, or vacations. I put my to do lists in those projects. I can create templates for those projects and duplicate them every time I need a new one. When everything is set up, I can set deadlines or leave them open ended.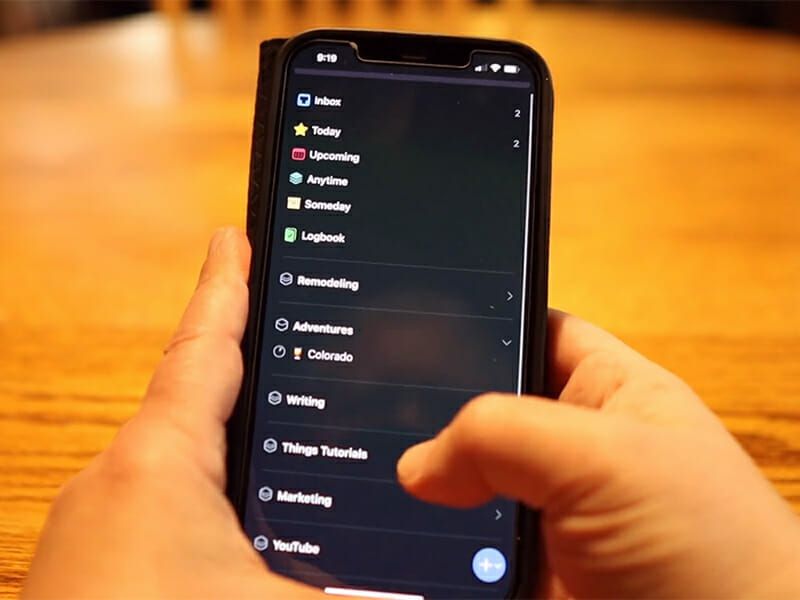 Things On Mac And IOS
I have more ideas than I have time, and sometimes those ideas spill out at the worst moments. If I get an idea when I'm out for a walk, I stop and make a note in the Evernote app on my phone. When I'm ready to take the idea further, I can then access it on my mac or windows computer.
Evernote Web Clipper
One cool feature I find myself using a lot is their web clipper. When you're doing research on the web and finally find that article you need, what do you do with it? You can save it as a favorite in your browser, which means every time you need to refer to it you have to open your browser, find the link, and then open the page. For me, it makes a lot more sense to store this data where I keep my other notes. Even better, you can grab a paragraph or a sentence to save. When clipper saves the article, it also saves the url – that way you've got it handy if you need to link back or credit the author.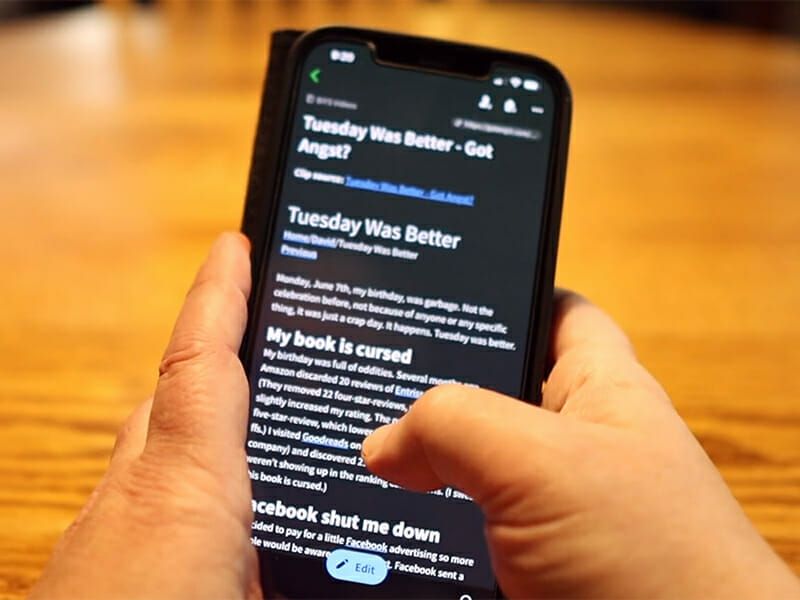 Evernote is Cross-Platform
Evernote is a cross-platform note taking app, which means it runs on Windows, Android, Macs, iPhones and iPads, and even Linux, sort of. You can try it out for free and there's also a paid subscription with more features.
Believe in Your Story
Things and Evernote are both great apps, but not the only ones I use to write my novels. In my next post I'll be sharing three more apps I use to write and publish books. Plottr, Scrivener, and Vellum. If you don't want to wait, be sure to check out my YouTube video.