Writing Update
Angst! Now with more map!
A map of Ehrde is now included in all ebook and print versions of Angst.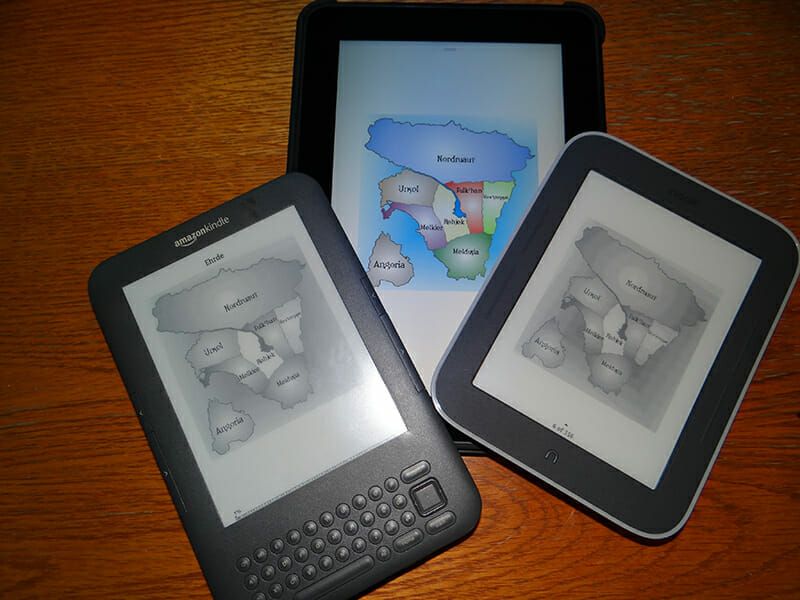 As in indie author who produces a book every 15-20 years (okay, really, it wasn't that long) I was surprised to find a learning curve between the ebook creation of Angst and Buried in Angst. I really wanted to add a map to the Angst books, but it wasn't that easy.
New Technology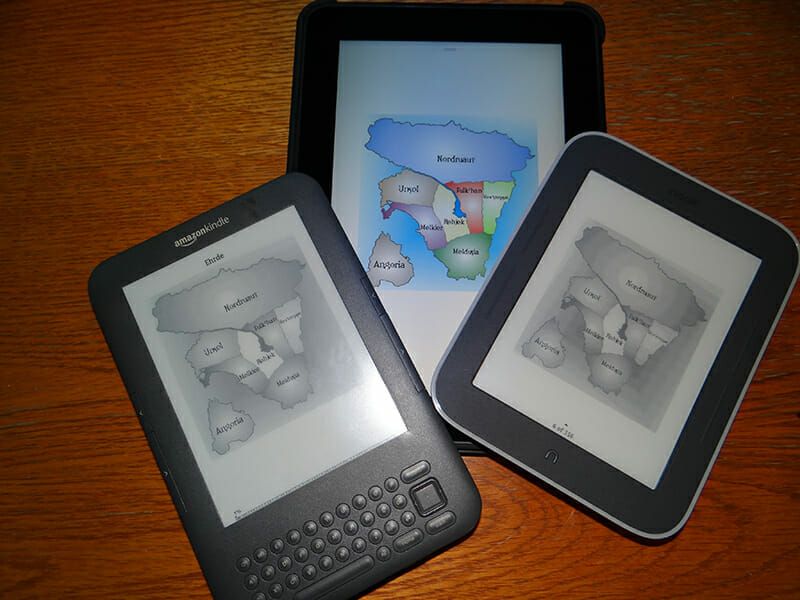 Within the 2 year spread, things had changed. E-ink readers have become tablets which tend to be hungry for better cover and interior graphics. Amazon now has a tool for converting the standard epub file to their own format, a huge improvement over what I did for Angst. By request, I had also done something kind of cool for Buried in Angst, I included a map of Ehrde. All of this was an excellent reason to go back and update Angst.
Angst Book With A Map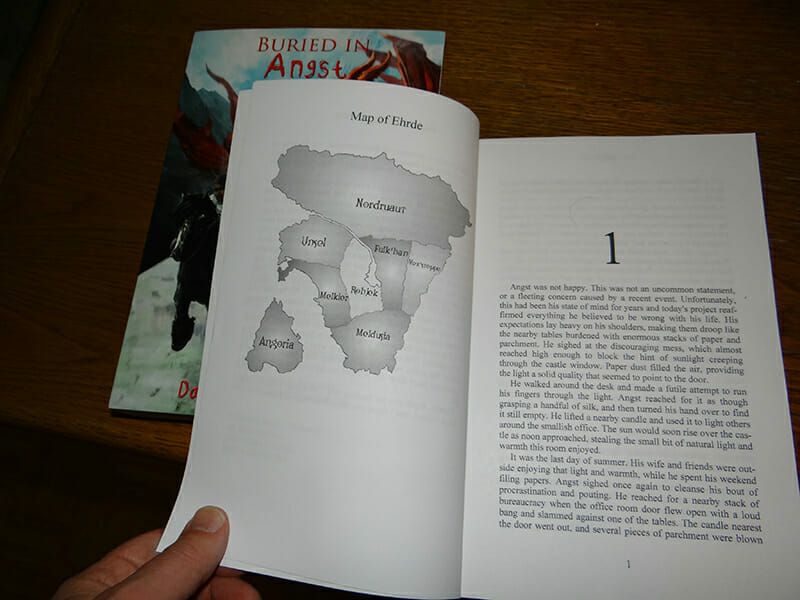 After the flurry of finishing, releasing, and marketing Buried in Angst, I took the month of June to recuperate by cleaning up Angst. If you had purchased Angst from Amazon prior to the update, you may have received an email from Amazon stating that significant editorial changes had been made. Nothing in the story changed other than maybe a typo or two. I added breaks between scenes within chapters. And, mostly for fun, I added the map to the ebook and print versions.
Book Numbers On The Spine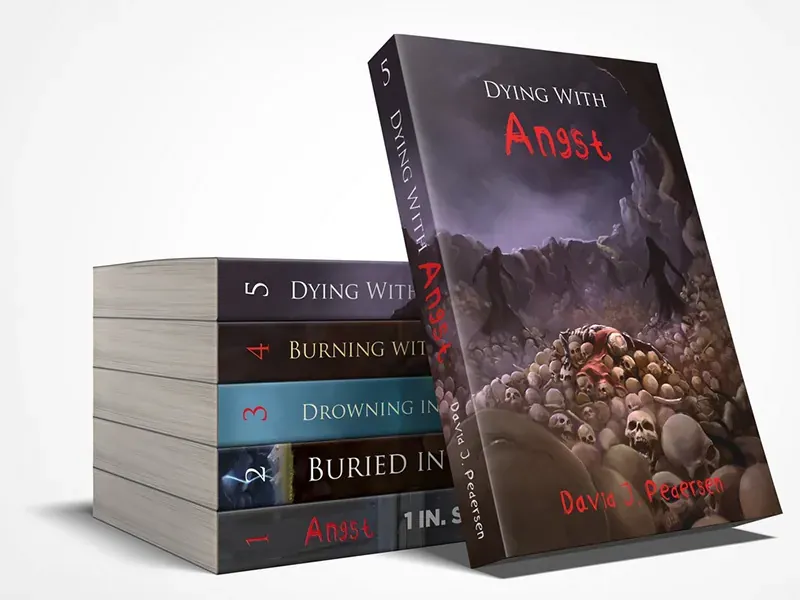 The print versions now includes numbers on the spine. It's a little thing, but I can't tell you how many times I've wanted to buy a book in a series and actually had to research to figure out which one to start with. I thought it'd be nice to take the rocket science out of this and put the numbers 1 and 2 on the spine.
Finally, I was asked for large print versions of Angst and Buried in Angst at Demicon. I'll blame my own thoughtlessness for not doing this from the beginning and am very grateful someone pointed it out.
Now that the house is clean, I'll get back to writing! Drowning in Angst is coming! (Not near as cool as Winter is Coming.)