Audiobooks
An Audiobook for Angst
The Angst audiobook will be available soon!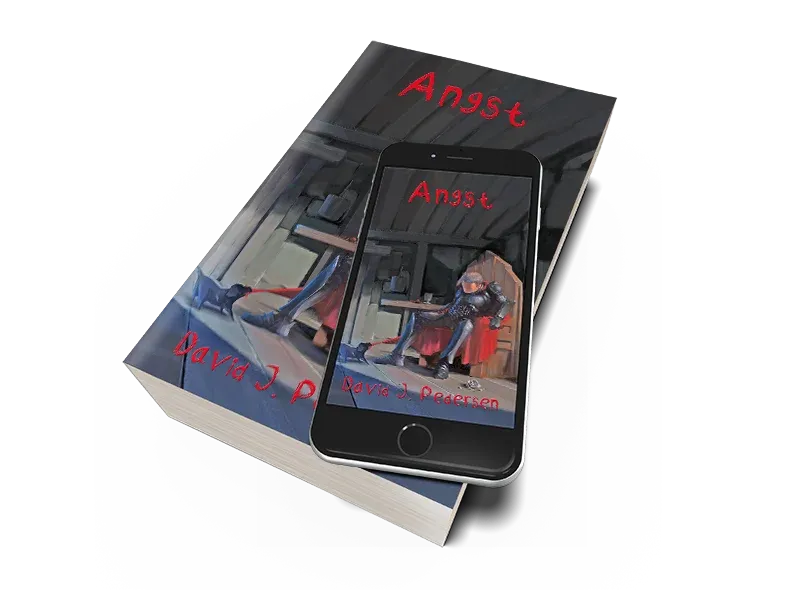 Several lifetimes ago, I was a road warrior. I was a Manufacturer's Representative for domestic tool manufacturers. I worked for my father and uncle, which was actually pretty cool. We had customers everywhere throughout Missouri, Iowa, Nebraska, and Kansas. If you look at it on a map, it's a huge territory. They would both help me map out my trips based on the best ma and pa diners. While driving between food stops, I'd think about writing, listen to music and talk radio, and listen to audiobooks.
Audiobooks were a great way to pass hours of cornfields and cows. It was, and is, a great way to get lost in a story. I struggled reading Tom Clancy, it just wasn't my genre. But David Ogden Stiers' performance of Clancy's books was like a movie without pictures. Once at a trade show, I traded tools for a fantasy series I had never heard of. Something called Harry Potter narrated by Jim Dale. He was so good, I later tried emulating his performance when reading those books to my kids. I remember watching the first Harry Potter movie, wondering the whole time if the actors would be as good as Dale's performance.
Clod Makes A Friend Audiobook
Clod Makes A Friend was my first audiobook project. It was a challenge, because each chapter is a different year in the character's lives. Not only did the voices need to be unique, they needed to grow older. Wayne Farrell did a superb job of this. I listen to his performance, and I actually ask myself if I wrote it.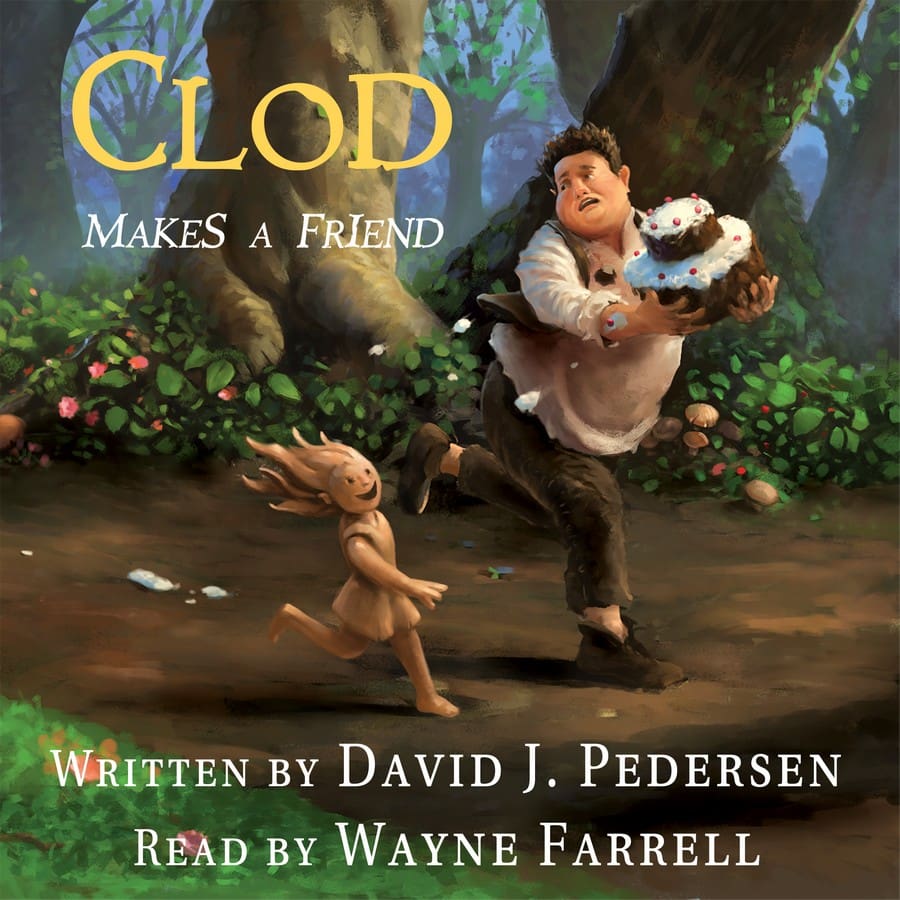 Expectations And Goals
I wanted all this and more for Angst. Angst is special to me. It's my first book, and despite having been re-edited since its initial release, it has a delicious rawness to it. I've learned a lot about writing over the years. Many readers say my writing has improved, and those that love the series tell me my books have gotten better. But there are still readers who love the first book most, and I won't argue. I think there is something genuine about that rawness that I struggle to recapture. That's a tall order for any narrator to portray, and that's what I want.
The good news is, we've got the right guy for the job.
Michael Troughton
Sunday night, August 5th, I opened narrator auditions with a snippet from chapter 8, which has a lot of voices and some fun. I wanted to hear how the narrator portrayed a room full of different characters, acting out both men and women. By Monday morning I received nine auditions and immediately stopped accepting more because one stood stood out. I made an offer, and couldn't be more grateful that he accepted.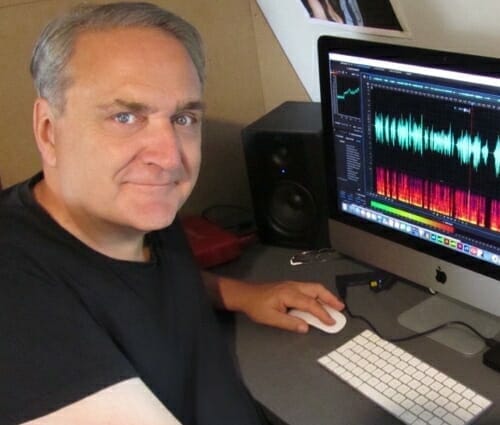 A Seasoned Actor
Michael Troughton's acting career is impressive, appearing in over 70 shows and movies. He's been an actor, writer, and teacher for over 35 years. Michael is also the son of Patrick Troughton, the 2nd Doctor Who.
As shared on his Facebook page, "Troughton started his career as an A.S.M. at the Arts Theatre in London. He has appeared in many film and television roles, most notably as Sir Piers Fletcher-Dervish in The New Statesman from 1987 to 1992; and more recently, as Professor Albert in the Doctor Who 2014 Christmas special, 'Last Christmas'. In 2005 after being fast tracked as a teacher he took five years out from acting to teach physics and drama at secondary school level. In 2010 he returned to his first love – writing and acting. He has two children, Matthew and Sally, and lives in Suffolk with his beautiful partner Roxy, and golden Spaniel Peter."
Audiobook Performances
Mr. Troughton has also narrated many audiobooks. According to the Tardis wikia, "He voiced Quendril in the Big Finish Doctor Who audio story Lords of the Red Planet, Menlove Stokes in The Romance of Crime and The Well-Mannered War, Roderick Purton in the Counter-Measures audio story The Concrete Cage and Major General Beresford in The Forgotten Village. He also portrayed Albert Smithe in the 2014 Christmas special Last Christmas."
Angst Narrator
It's both my pleasure, and honor to introduce Mr. Troughton as the narrator for Angst. I couldn't be more excited that he is a part of my team, and I can't wait to hear what he will bring to the story!
You can learn more about Michael W. Troughton on his web site: http://michaeltroughton.co.uk and be sure to stop by and give his Facebook page a like!
Be sure to pre-order your copy of Angst on audio now!
Mr. Troughton was kind enough to let me share his audition. Enjoy this part from Chapter 8 of Angst!
Angst Audiobook Preview