YouTube
A Look Forward - Could This Be My Future?
After watching my Facebook Look Back video, I wondered what a Look Forward video might look like.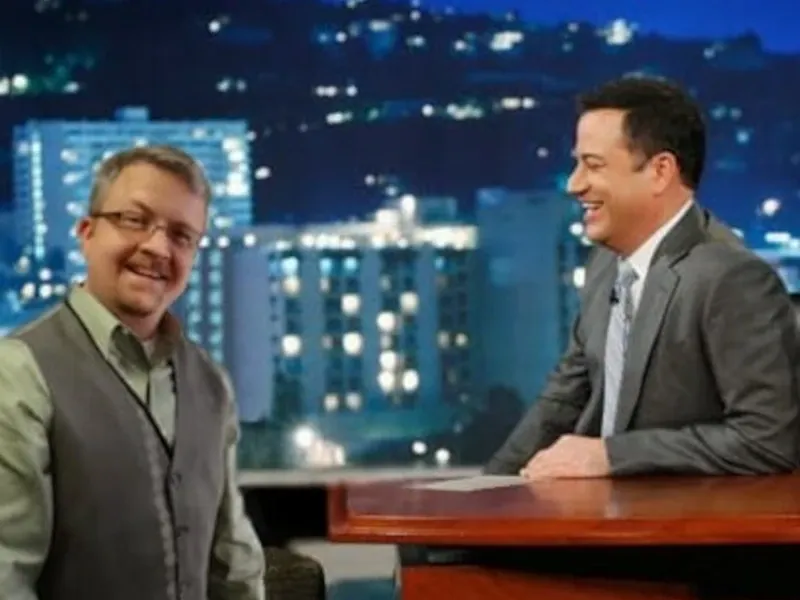 Facebook recently produced a feature that compiles highlights of images and posts users have made since joining into a video montage called A Look Back. If you use Facebook, and haven't watched your video, it can be created by going here: www.facebook.com/lookback Personally, I found my video to be touching. This gave me a fun idea. What if you could Look Forward?
What If
Since that feature isn't available (yet), I had to make the video myself, and came up with my own collection of daydreams and what-ifs, including some events that probably will happen, some that could happen, and a few that are highly unlikely (to be very optimistic.)
Comicon!
Being both color-blind and artistically challenged, you'll be able to spot the edited photos pretty quick. A good example is the before and after of the J.J. Abrams and Joss Whedon picture at the San Diego Comicon. (Hey, I think they'd make a pretty good Angst movie, don't you?) I stretched out the table, the background, and even made myself a name badge! (Insert nerd snort here.)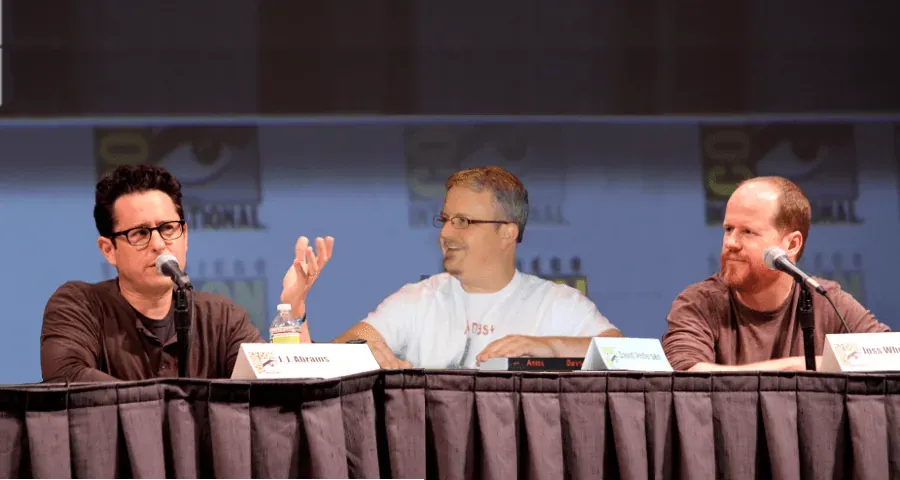 Grandpa David
Needless to say, most of the pictures were adjusted in some way. The image of me holding a baby was actually a recreation. That's me looking old today, but the baby is my son James from 20 years ago.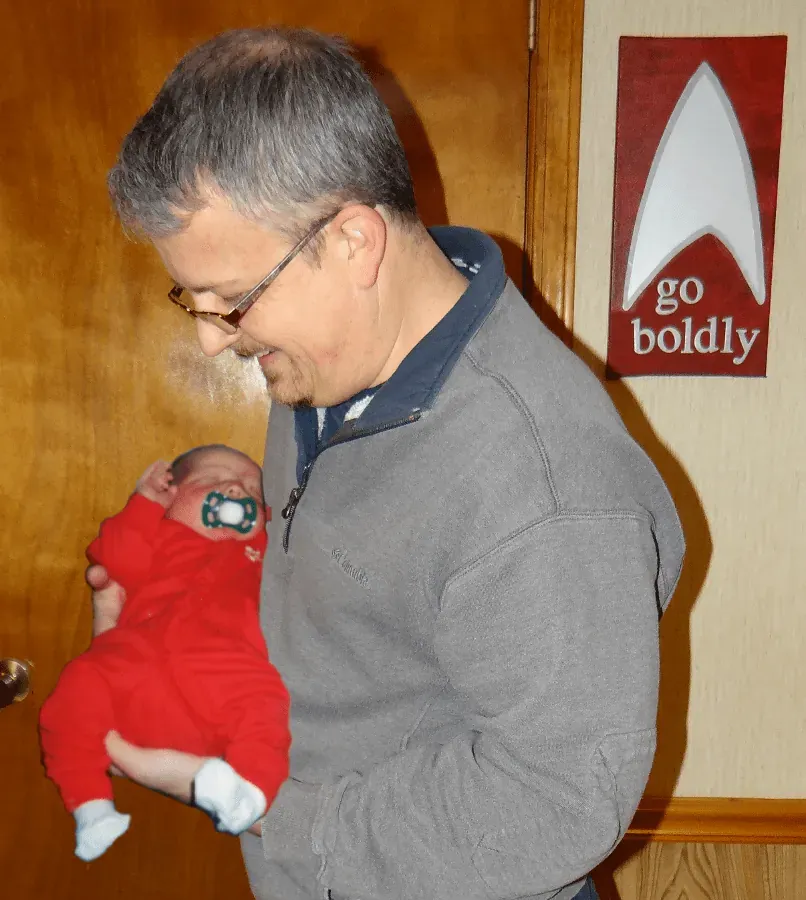 Future Posts
I also cheated a little; most of the pictures in the original Facebook version don't include titles. I included some to help the pictures make sense to those who don't know me. At times it's a little bit of a challenge to read all of my "future posts" without pausing the video, but I hope that if you do, you find them to be fun.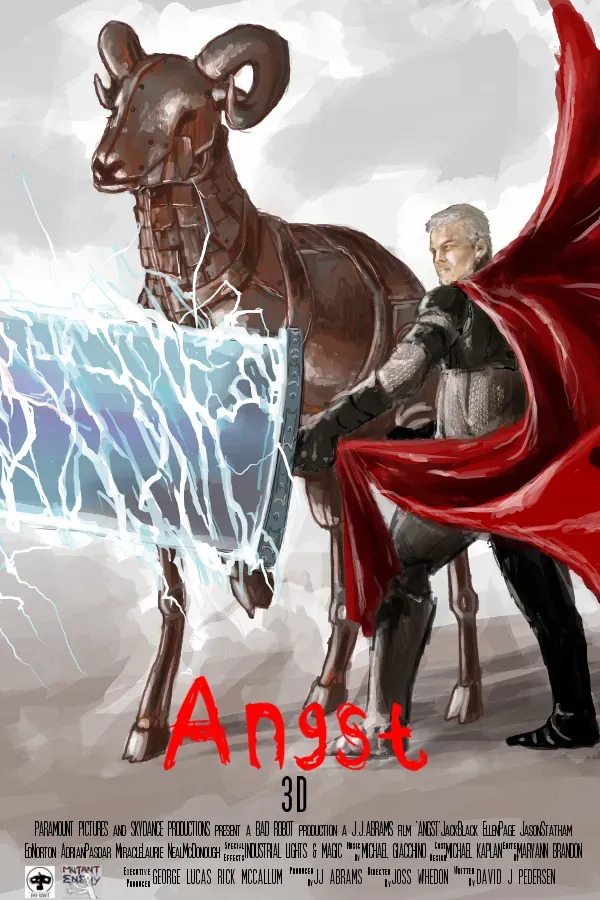 Thank You!
A lot of thanks to Angie, Joanne, James, Cristi and Brandon! By now they've got to be more than a little warn out from my requests to "come take a look at this one" or "what do you think of this picture"! I also have to thank Facebook for the Look Back video; it was well done and much appreciated. Finally, a shoutout to Gage Skidmore for letting me hack up his great picture of Joss Whedon and JJ Abrams. You can find Gage's great work on Flickr here, and his Facebook page here.
Looking Forward