Writing Tips
Hiring A 99 Designs Book Cover Artist
Hiring a cover artist from 99Designs.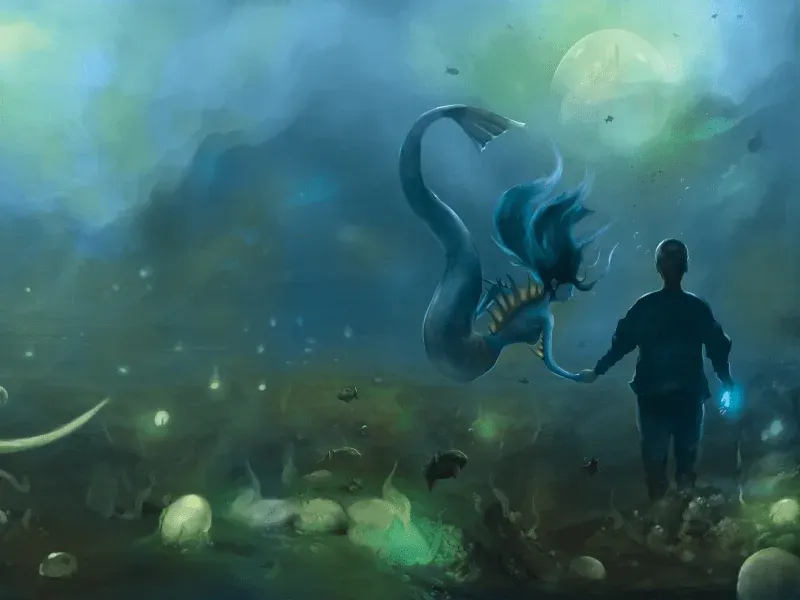 It's kind of a funny story. The cover for my first fantasy novel, Angst, was created by Chevsy, a Serbian artist I found on Deviant Art. He was great to work with, and very patient. Very. There was a little communication barrier, I don't speak art, and needless to say his English was far better than my Serbian. I sent him way too much information and ended up with a solid cover featuring everything you see, and Thor. Instead of Angst, the cover featured a blond haired hero with flowing locks. To no fault of the artist, I tried several times to request a middle-age man, which I guess does not translate well. In a last ditch effort, I had my wife photograph the back of my head…and it ended up on the cover. At that point, I threw in the towel and gave new cannon fodder to everyone who says my novels are autobiographical. (They aren't. Really. I have no giant magical sword.)
I'm sure it's a common frustration with indie writers, and probably all writers in general. What you write isn't always what everyone else pictures. When Chevsy was too busy to create the cover for my second novel, Buried in Angst, I went back to Deviant Art and had the pleasure of working with Joshua Calloway. He is incredibly professional, efficient, and does amazing work.
99 Designs
I wanted something different for the cover of my upcoming fantasy novel, Drowning in Angst. I feel like I missed the mark with the first two. Chevsy and Josh both did great. It really isn't them, it's me. Being indie means you do all of that grass-roots stuff. Finding various artists that do great work within your budget. You want Jeff Miracola work at a high school art student price. So, I don't always get what I want based on my descriptions.
A couple of fellow indie writers had recommended 99Designs to me. I liked how both of their covers turned out, so I visited the site. 99 Designs hosts a contest on your behalf. You provide a thorough description of what you are looking for, and the prize package amount. There are two rounds to the contest, and you end up with a new cover within a week. I really liked the idea and tried the $500 package.
The Contest
It started out pretty rough with very few entries. By request, I asked 99 Designs to make the contest private, so the artists couldn't see each other's work. This generated a little more interest, but not as much as I had hoped. The last 24 hours of the first phase was exciting with some very solid entries. When round one was over, I invited friends to vote the covers and provide anonymous comments. Their feedback was very helpful and five of the covers made it into round two. I spent the rest of the week requesting tweaks, and finally chose the winner.
The End Result
I love the cover for Drowning in Angst! It's different than my first two novels, and I hope the artist will work with me on more covers in the future. The other four artists did amazing work, and one really stood out – a definite favorite in the poll I ran – but it would have required rebranding everything with new logos. That said, I'm not disappointed even a little!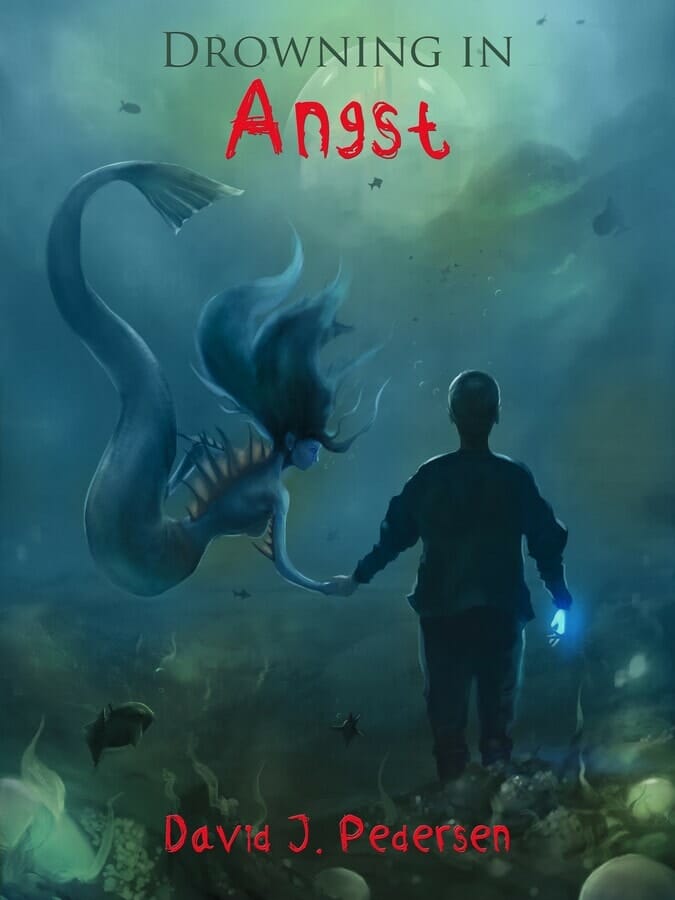 The Downside: Spec Work
99 Designs was great to work with. Their website has a very intuitive interface, and the process is easy to follow. I emailed them early on, whining about the lack of entries, and they were more than willing to help. I would do business with them again, but probably not in the way you would think. After starting this process, I was researching how to involve more designers when I came across some articles about the evil of spec work. While there is a great advantage for me to receive multiple design concepts, only one person will get paid for their work.
When this sunk in (I'm slow sometimes) it weighed on me throughout the contest. It changed my perspective on changes I would ask for. When I stopped being interested in a design, I stopped asking for changes because I didn't want the artist to spend their (unpaid) time working on it. I still like the idea of receiving multiple submissions, it's been a great experience, but I think there is a better way. In the future, I'll continue working through 99 Designs but I will hire the designer directly instead of using a contest.
Great 99 Design Artists To Check Out
Below are the finalists' profiles. (Some of them do not have their designs up yet.) They've all been excellent to work with. If you use 99 Designs for a contest, I encourage you to invite each of them. You can also hire them directly through 99 Designs without the contest. Please check out their links below:
Ddialethe | Catoz | El art | Jason Moser