Life
The storm of 2019
I made the mistake of saying I'm cutting back on some stuff in my life to take care of myself.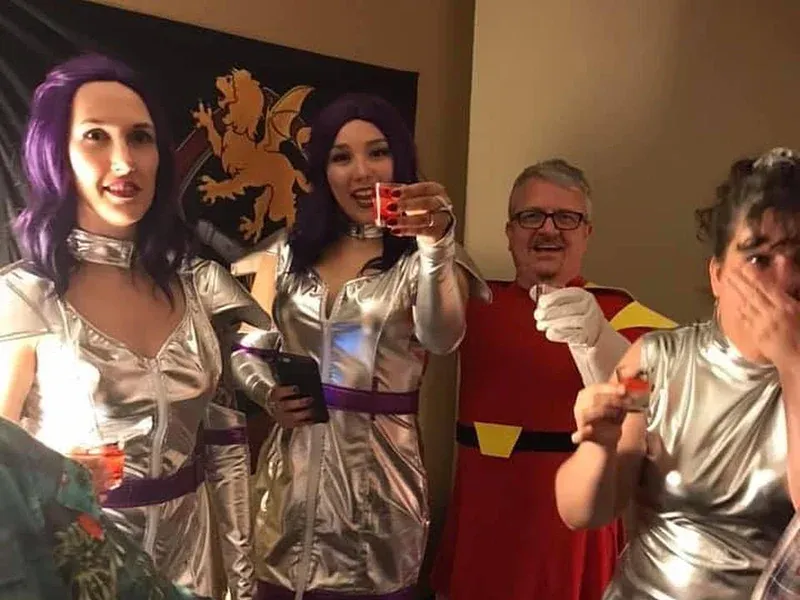 I made the mistake of saying I'm cutting back on some stuff in my life to take care of myself. It's the Murphy's Law equivalent of washing your car. Either way there's going to be a storm, and this one has been a wild ride.
Planet Comicon
I left for a business trip to Austin on a Sunday in late March. I had to make it back to set up for Planet Comicon by Thursday at 3 PM. That was the cutoff to park inside the convention center for unloading. So, I packed the car with my books Sunday and left them at airport parking. The week went well enough, but was tiring as there were some late nights. I had a direct flight back that was only a little delayed by weather. I got out of parking by 2:35. Traffic was slow due to pouring rain and I figured there was no way I'd make it in time.
Angie, Cristi, and Sarah had all offered to be there, but Batman can set up the booth by himself…unloading in a downpour, hauling my books up a hill. Sometimes Batman is dumb. After a torrent of new curse words, I made it with three minutes to spare.
Planet was great! In addition to seeing so many friends, I sold a lot of books. Unfortunately the con-funk hit me hard and I was dead sick by Sunday. (Wash your hands, my peeps.) After visiting the gods of antibiotics, I was healthy once again – just in time for Vegas!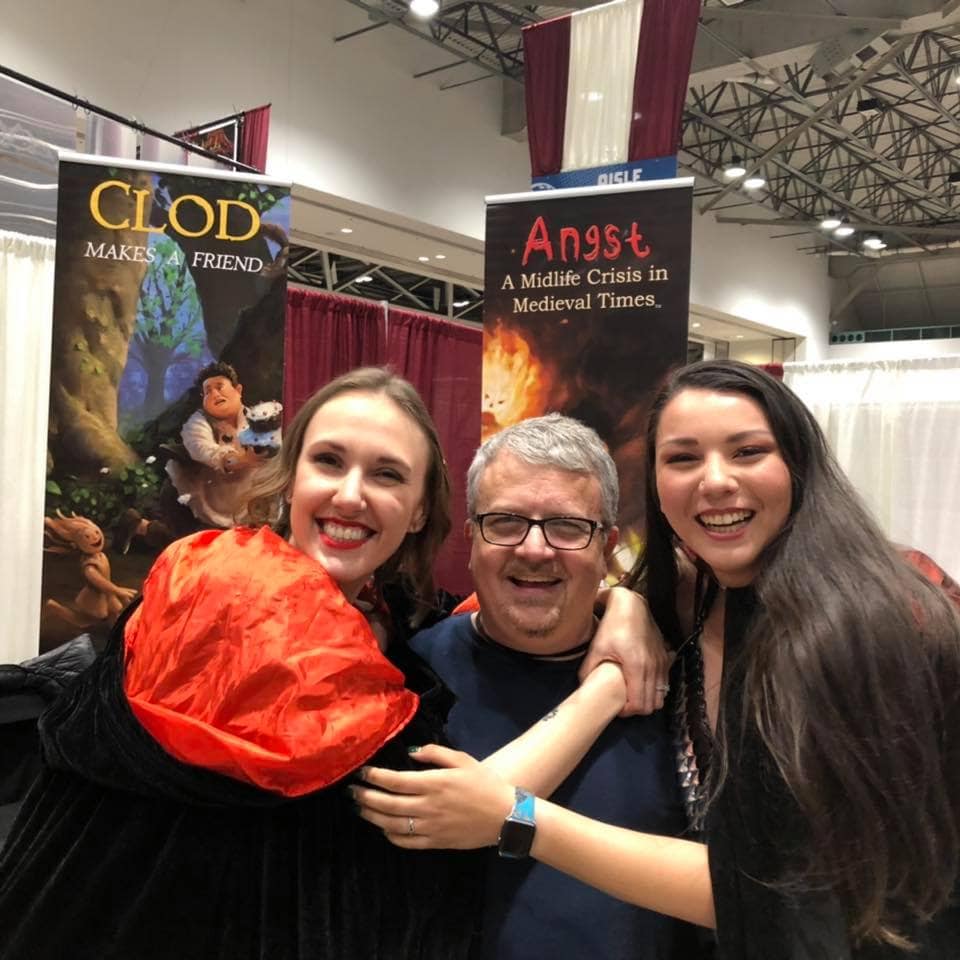 Las Vegas
My best friend and beautiful muse Cristi wanted a Las Vegas adventure for her 30th and you can only imagine the time we had. Along with her husband Brandon and my lovely and patient wife Angie, I think we did it right. They were generous enough to let me plan Saturday, which included a nice restaurant that Brandon recommended, Cirque du Soleil, and a limo tour. We spent our last day drying out at a cabana poolside. I can't wait until she turns 31!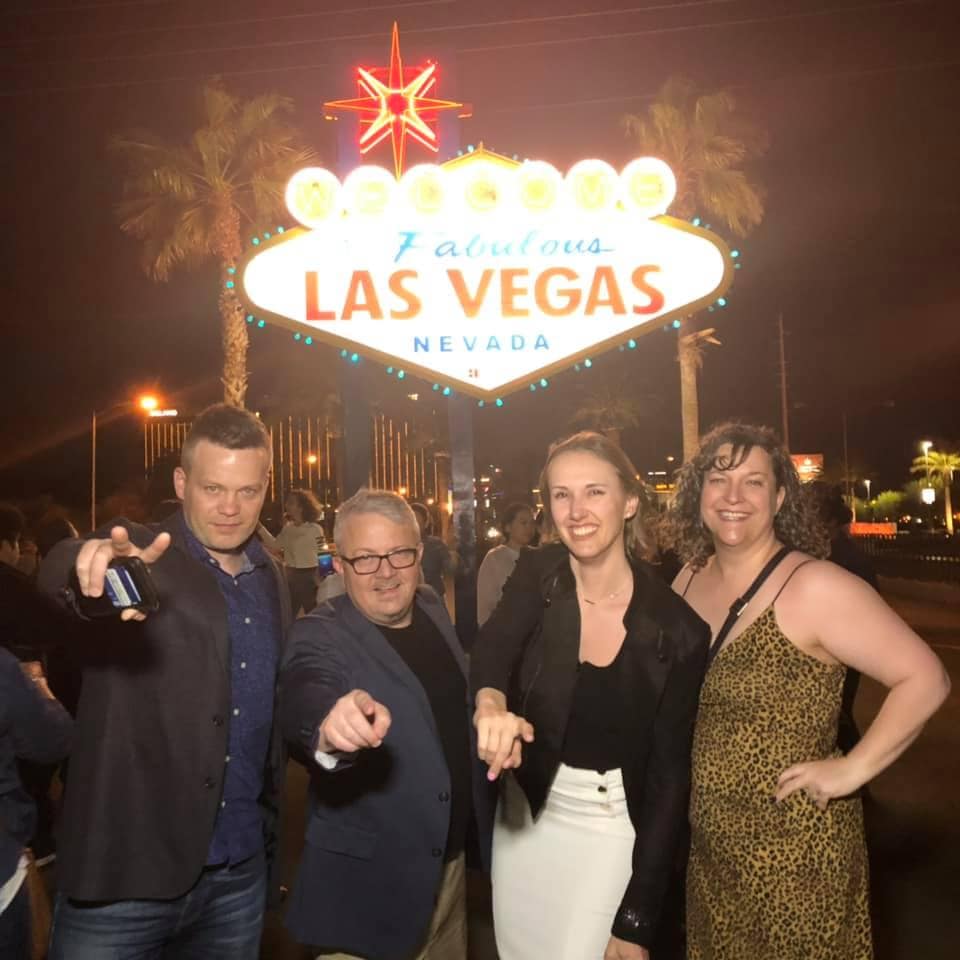 Demicon and Visioncon
Angie, Cristi, Sarah and I spent the first weekend in May visiting our Demicon family in Des Moines. It was our sixth year going (and not our last as attendees.) This is the one con I dress up for. The theme was About Time and we decided on Zap Brannigan and his space babes. (They obviously look better in dresses than I do.)
The following weekend was Visioncon in Springfield, MO. I was originally planning to solo this one, but Sarah surprised me at the last minute and made it an awesome weekend! (By the way, I'm not 22 anymore. Pray for my liver.)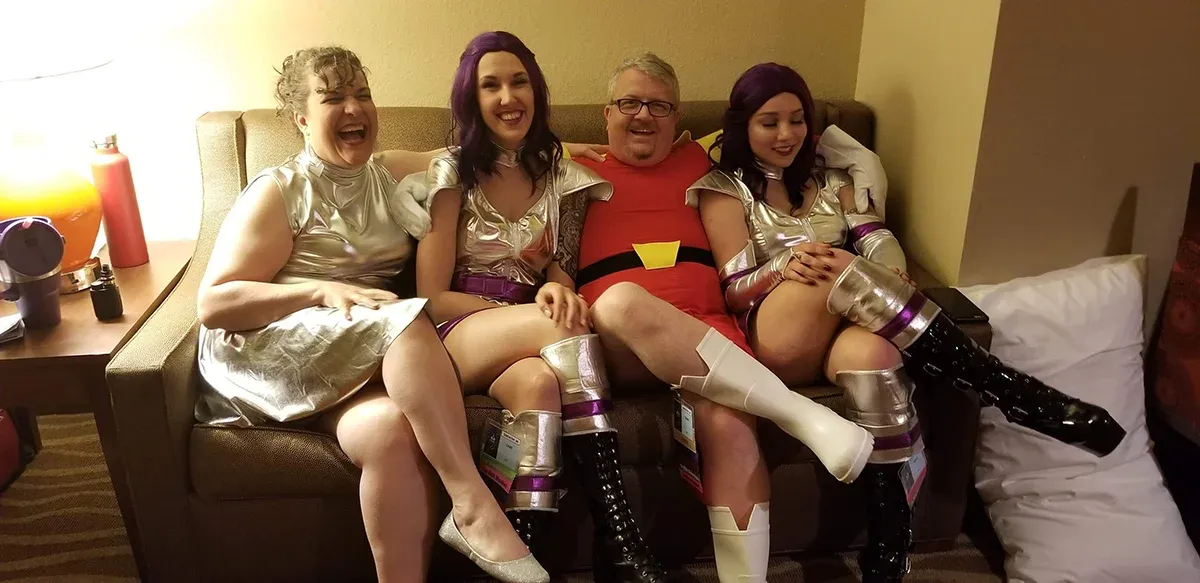 Graduation
Last weekend Angie and I were in New York to see our son graduate from Columbia Law. Not sure I even have the words for how proud I am of James. At this point I'm no longer convinced he's my kid. I'm not that smart, so he got it from his mom and… I need to check the milkman's DNA.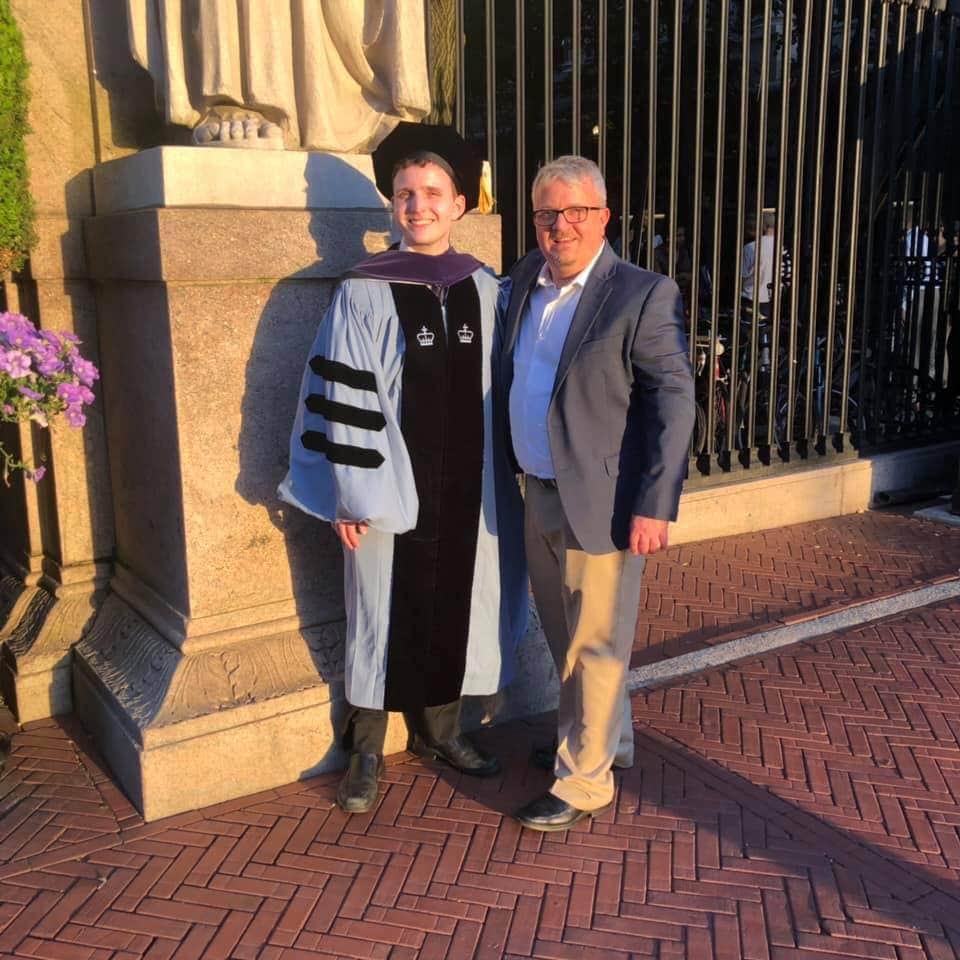 Not Done Yet
Next, Sarah and I will ride the final wave of this storm at Soonercon over my birthday weekend. (Which is June 7th, by the way. No need for a gift, just leave a nice review of Dying with Angst!)
So, yeah, the first half of 2019 has been a chaotic storm of travel and adventure. But after the storm comes quiet and peace. It's a time to breathe and reflect, to grow like grass fed and nurtured by the rains and… and… you can stop puking now.
"Okay, thanks for sharing your calendar, David, now give up the goods. How goes the writing?"
Oh yeah, I'm a writer too! When I'm not working, con-going, or having some 22-year-old drink me under the table – my late nights have been dedicated to outlining. This is the most plotting I've ever done. All of the Angst books were in my head, I knew exactly where they was going. It's been almost a decade since I've tackled an entirely new series, and it's really coming together. So far I'm planning 5 books. It'll be a little fantasy, a little sci-fi, and a lot different than anything I've written. Needless to say, I can't wait to share!
I have a fun summer planned! Stay tuned for more about the new series, a solid promotion of the Angst boxed set mid-June, and a contest in late July. As always, thanks for your support.