Life
Hiatus
My writing hiatus wasn't exactly a break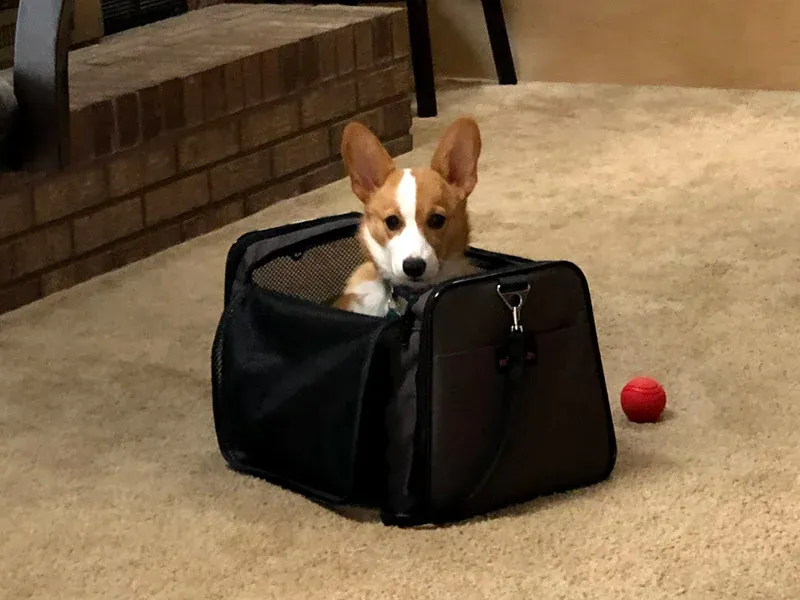 I've been in hiding the last few months. A whirlwind of holidays and family, puppies and remodeling, extra hours at the day job (too many), and a little writer's block put much of my writing on hiatus over the last few months. It's slowed work on my next book, kept me from writing blog posts, and posting to social media. Really though, it's all been worth it.
Meet Marvel the Corgi
Let me start by introducing my 9-month-old Pembroke Welsh corgi, Marvel. Last summer, my lovely and patient wife, Angie, shared a link to an older lab up for adoption. We adopted our last lab, but unfortunately this one wasn't good with strangers or other animals. I took this as a sign Angie was dying for a new puppy. (She may disagree.) I brought Marvel home when she was 8 weeks old. (Angie loves me.) Marvel may be smarter than I am, and is now mistress of the house. (Angie still loves me, most days.)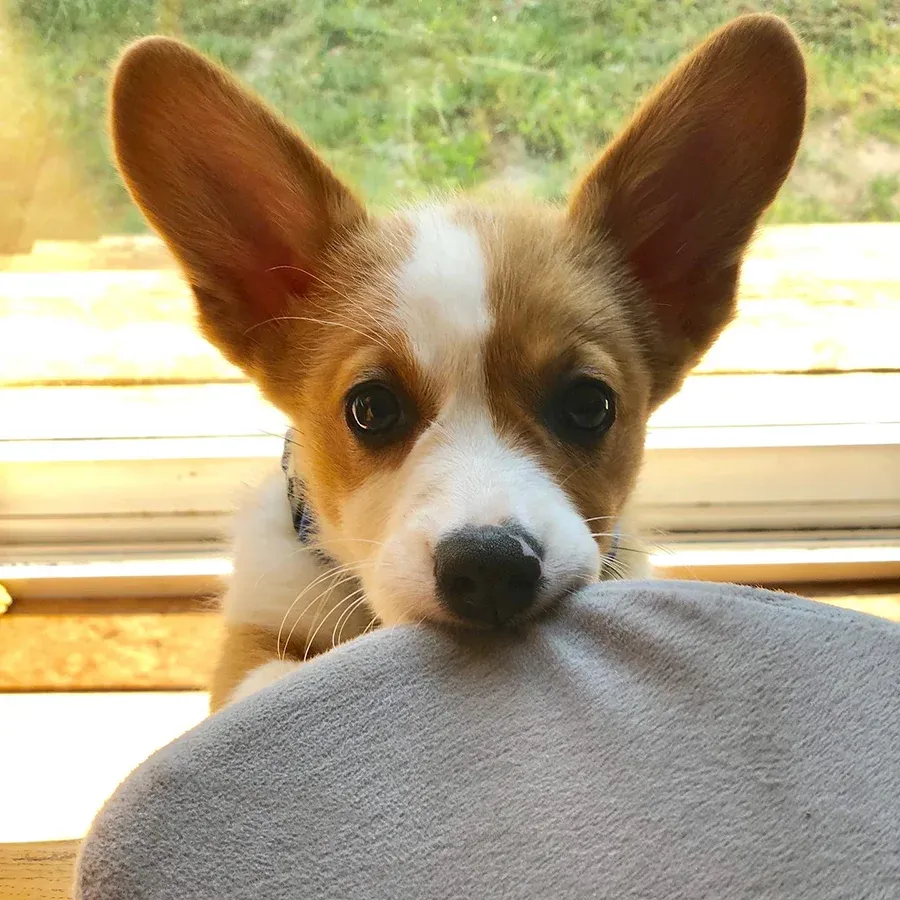 People refer to corgis as "a little dog with a big personality." We refer to her as a "furry terrorist." Last week I took Marvel for a walk and some neighbors pulled over on their way home to pet her. One of them said, "You're very brave for taking on a corgi puppy." I replied, "I know… now." Aside from trying to eat my house, because puppies, she really makes people smile. Wish us luck.
Remodeling
Speaking of my house, we plan on moving in a year or so. Since the furry terrorist enjoys the delicious 80-year-old carpet, we decided on replacing the floor with pre-engineered bamboo hardwood. This, of course, meant refinishing the kitchen cabinets, stripping the kitchen wallpaper to paint, pulling up carpet and Pergo, and replacing squeaky floorboard nails with screws. I'm tired, I can't bend my fingers, and I rock myself to sleep in the fetal position saying, "It's worth it, it's worth it." This isn't done yet, and if you are wondering, Marvel does not approve.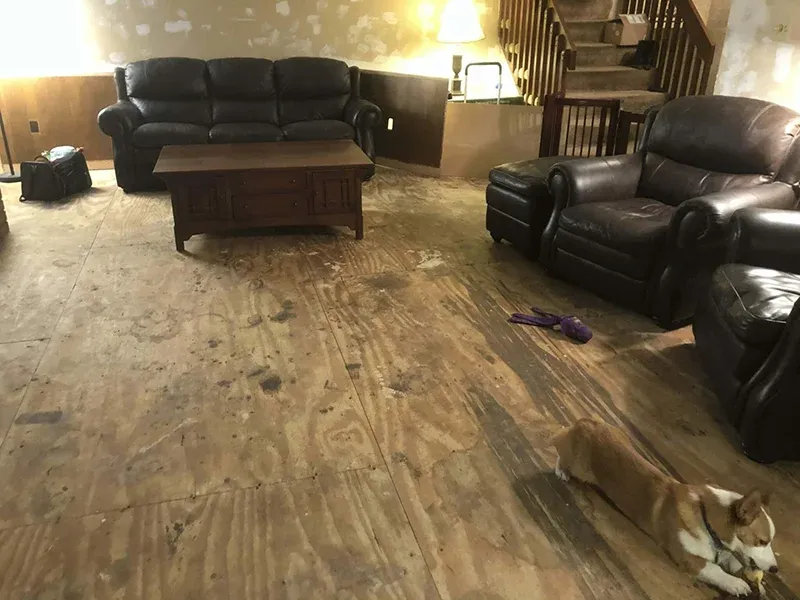 2019 Was Great
2019 was a great year for our kids taking the next step. My daughter graduated with an associates degree focused on cyber security and was hired by her college. My son graduated from Columbia Law and is now working for a law firm in New York. (And for some reason, I'm sleeping a little better at night.) I couldn't be more proud of them.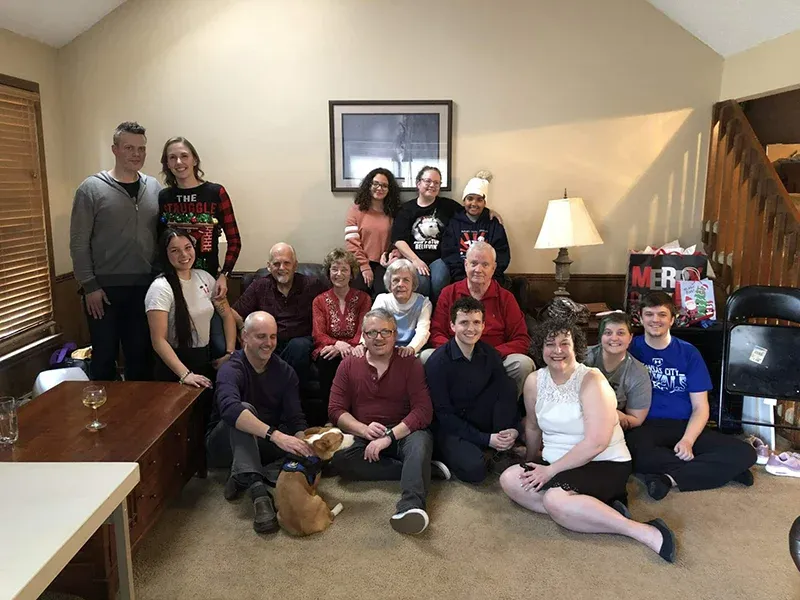 Holidays
The holidays were incredible. Despite the fresh new job, my son's law firm let him sneak home to visit. We only get to see him once or twice a year, and I couldn't be more grateful. We host dinner on Christmas Day and had 16 family and friends over to our small house. Angie makes an exceptional dinner while I do dishes (because my cooking would kill everyone). Needless to say, the roast was succulent, the David's dessert was amazing, (yes, that's a thing. Ask and I'll share the recipe), and I love my family. All of them.
Virtual Reality
I'm also tasting the Virtual Reality waters, and they're pretty sweet. We invested in an Oculus Quest. Brisco County Jr. would have called it, "The Coming Thing." It'll be a longer blog post, but Angie and I are both enjoying the games. We usually hop on after dinner and play a few rounds of Beat Saber – think Guitar Hero with lightsabers. When time permits, and it usually doesn't, I'll sweat out some aggression beating up robots in Robo Recall. Immersive, fun, and you can taste the potential.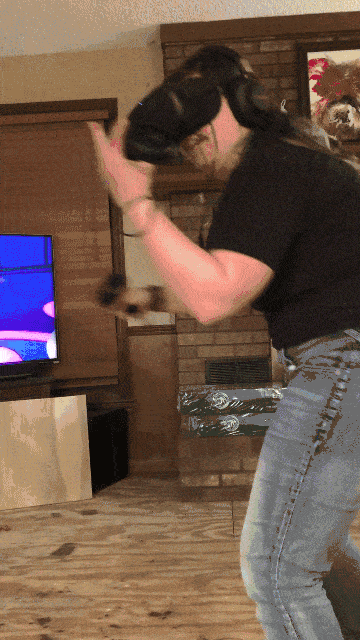 Shoutouts
Before I go back into hiding, I have to give a shoutout to some friends with musical gifts that blow my off-key attempts at karaoke out of the water. My good friend Brandon is a gifted musician, and he's joined a band. Angie and I were invited to hear Doc Brown's Panic (love the name) at a block party this summer. They rocked it! Follow them on YouTube, because more great stuff is coming.
I recently learned that a buddy from work, Richard MacDonald, plays accordion at bars in Chicago. Check out his cool Game of Thrones video on YouTube and give him a follow – because accordion!
A Very Busy Hiatus
Whew! After too many 11 hour work days, corgi wrestling, house remodeling, and our VR escapism, I'm a little beat. Despite all of that, I'm excited. There's a lot to look forward to in 2020. I turn 50 this year and can't wait to start the celebration! I'm 80,000 words into the first book of a new series that you'll love! I also have a few surprises planned, and the first one lands in just a few days! I hope you'll join me for the fun.