Life
2022: The Year I Drove Without A Steering Wheel
Watson's Worlds book 2 is done desipite more than a few challenges.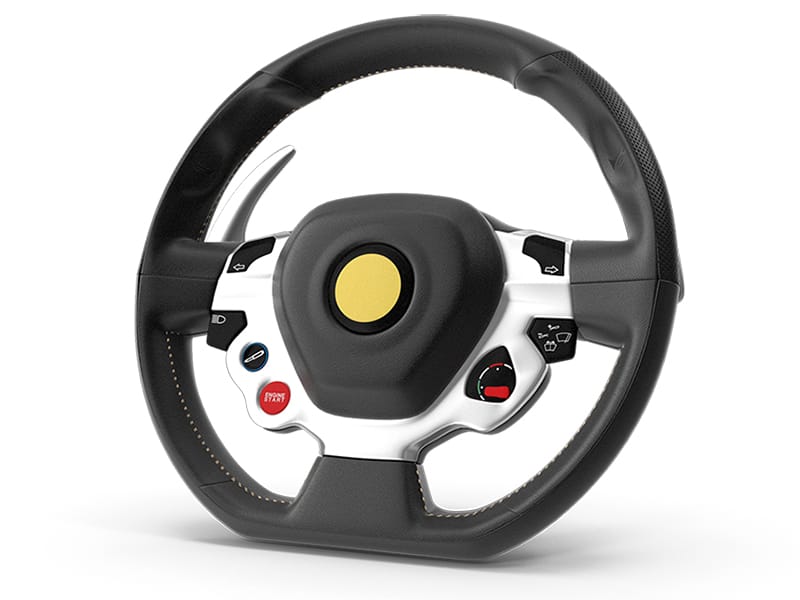 I had 2022 planned out like Tony Robbins was driving the car and we were on our way to the land of success. My goals were reachable, mapped out, and I was excited…until Tony jumped out of the car with the steering wheel and yelled, "I'm out!"
Watson's Worlds Book Two
I'll start with the good news. The second Watson's Worlds book is done. I'm currently working through edits and my cover artist is doing his best to make sense of my drunken pencil sketches. I'm shooting for a December release or early January at the latest.
A Rough Road
It was a long road getting here with more than a few potholes. My day job completely took over the first half of the year. It went from very demanding to overwhelming. I was doing deployments at 2 a.m. and needed to hold my mouse with both hands to get them done.
Things got rough in spring. My mom fell very ill at the same time my Parkinson's meds weren't keeping up with my symptoms.
And Parkinson's
I decided to prioritize both my health and my writing career and parted ways with my job in late June. I don't talk about Parkinson's much on my blog. (It sucks. I highly recommend choosing a different brain disease.) Most people know about the tremors, but there can be other symptoms like depression, anxiety, fatigue (my nemesis), sleep problems, melanoma (really?), sweating, weight loss (waiting for this one), loss of smell, cognitive issues, body odor (who designed this thing?), skin changes… you get the idea.
I share this for education, not pity. Fortunately, I don't have all of these symptoms. (I can still smell so please keep wearing deodorant.) Medication keeps my issues in check on good days, but there are bad days, too. With all of that, I don't deal well with change.
A Big Change
So of course, August hit me with another surprise. Two of my best friends, Cristi and Brandon, moved 1,000 miles away. The move was a good thing for them, and I think they made the right decision. We've spent a lot of time together over the past 10 years, and I struggled with the change of not seeing them as often. At this point, my car was driving faster, and I was steering it with willpower.
Podium Audio
Then Podium Audio gave me a much better surprise. You may remember that shortly after I released Entriss Online in 2020, Podium Audio reached out and offered to produce the audiobooks for my Watson's Worlds series. They did an incredible job with Entriss, but after two years of waiting for the follow-up book, I assumed they had thrown in the towel.
But in late September, Podium emailed to ask how the next book was coming along. They didn't pressure me or demand anything, and their friendly request was the nudge I needed. I hit the brakes on my runaway car and got back on the road with renewed direction.
Writing At Full Speed
The book was two-thirds done, but now I was determined to finish it. My editor was available at the end of October and we scheduled a date. Over the next four weeks, I wrote 1,500 words a day, and averaged over 2,300 words a day the final week. It was a lot for me, but it was good to push myself. Not only is the book done, I have a better understanding of what I'm capable of moving forward.
A Much Needed Trip
With the book finished, my wife and I spent the last week visiting Cristi and Brandon. They may be farther away, but nothing has changed in our relationship. At the end of our vacation, I stuck around a few days to hit up a Podium Audio cocktail party with Cristi. We had a blast. I honestly couldn't be more impressed with the company and the people who work there.
I Found My Steering Wheel
2022 was a tough road that is ending at a good destination. My mom is a tank and is doing well. I miss my friends, but they aren't that far away. My book is done and will soon be available. I'm writing full time and have set a date to send the next book to my editor in June. I eventually found a new steering wheel, but someone will need to pick up Tony Robbins because I'm not turning back.